Teacher Maria Chiara Fonzi from Liceo Scientifico G. Galilei reflects on the school's exchange with Nguyen Sieu: "Exchanges are unique experiences to fully live and appreciate new, different cultures, and open ourselves to the necessity of confrontation."
My name is Maria Chiara Fonzi and I teach English in Liceo Scientifico G. Galilei, a Secondary High School in Siena, Italy.
Four years ago, my school, which is a Cambridge Centre, started a stimulating exchange programme with Nguyen Sieu School in Hanoi, Vietnam: every year a group of our teachers and students would go to Vietnam for 11 days and then host a group of Vietnamese students and teachers a few months later.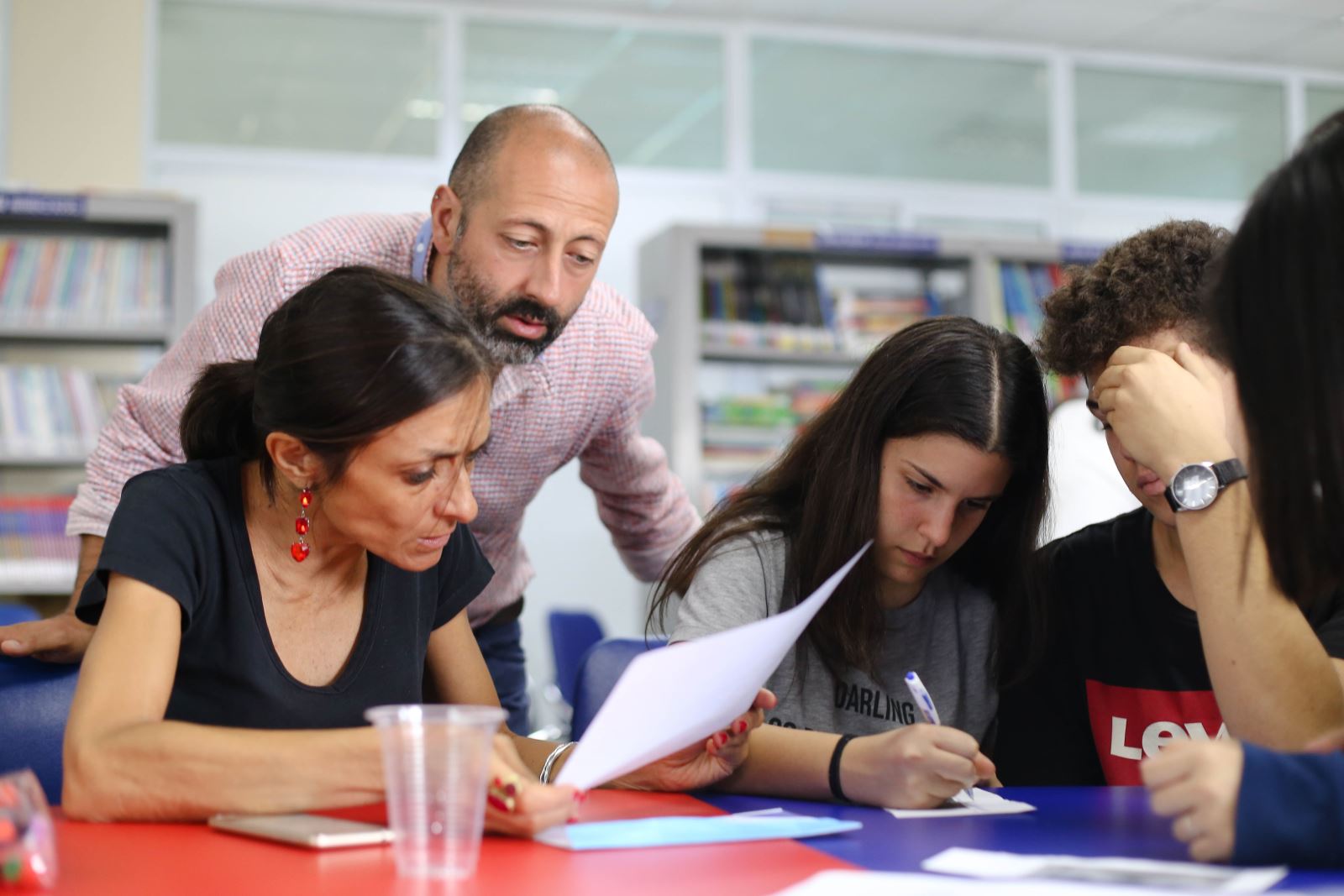 Maria, a teacher, and the Italian students figuring out a riddle for a Travel and Tourism class at Nguyen Sieu School
Three months ago, in October 2018, I had the chance to be one of the lucky teachers chosen to be part of this interesting and fulfilling experience in Nguyen Sieu School, along with other two colleagues.
It was not my first time in Vietnam, though, because I had already visited this beautiful country on two other different occasions many years before, first as a young traveller and then as a language teacher based in South Korea.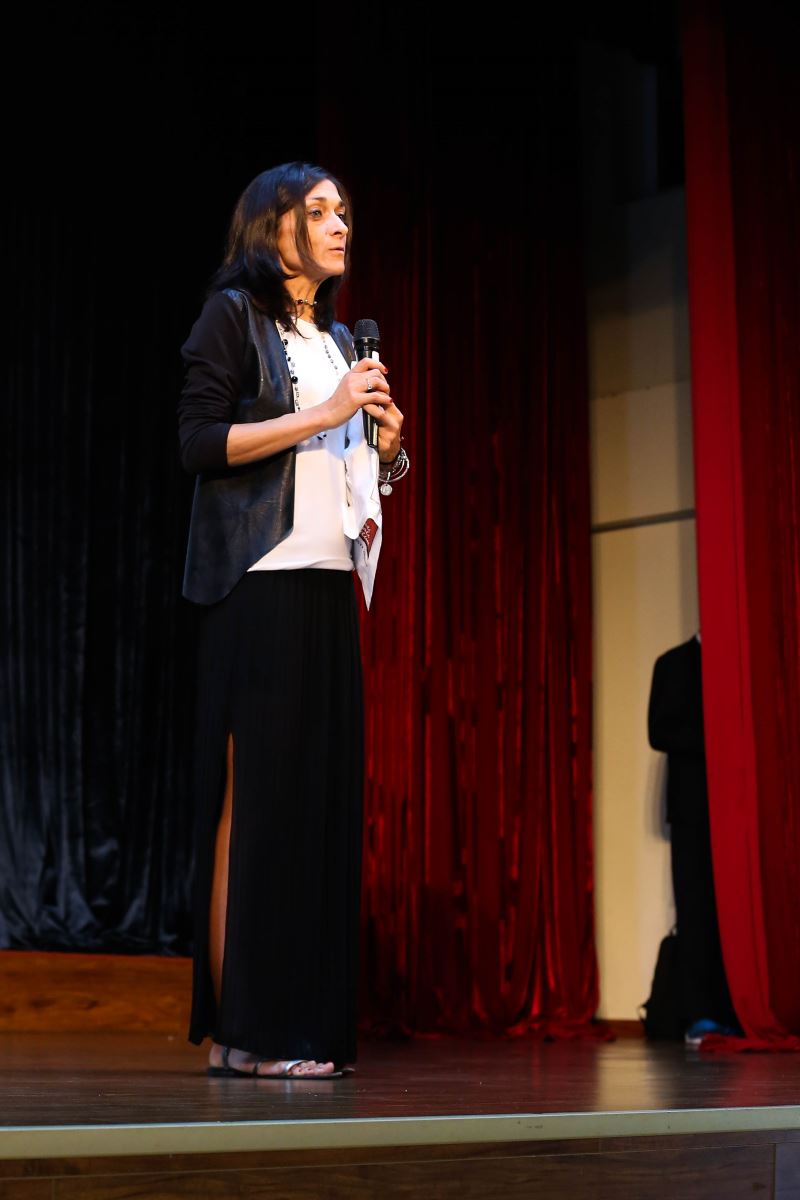 Making a welcome speech on the first day of exchange at Nguyen Sieu School
Having the possibility to experience Hanoi for the third time as a teacher in an exchange programme context, was of paramount importance in my personal growth as a woman and as a teacher: exchanges are unique experiences to fully live and appreciate new, different cultures, and open ourselves to the necessity of confrontation. Me and my colleagues were extremely happy and satisfied seeing our students so enthusiastic about the experience.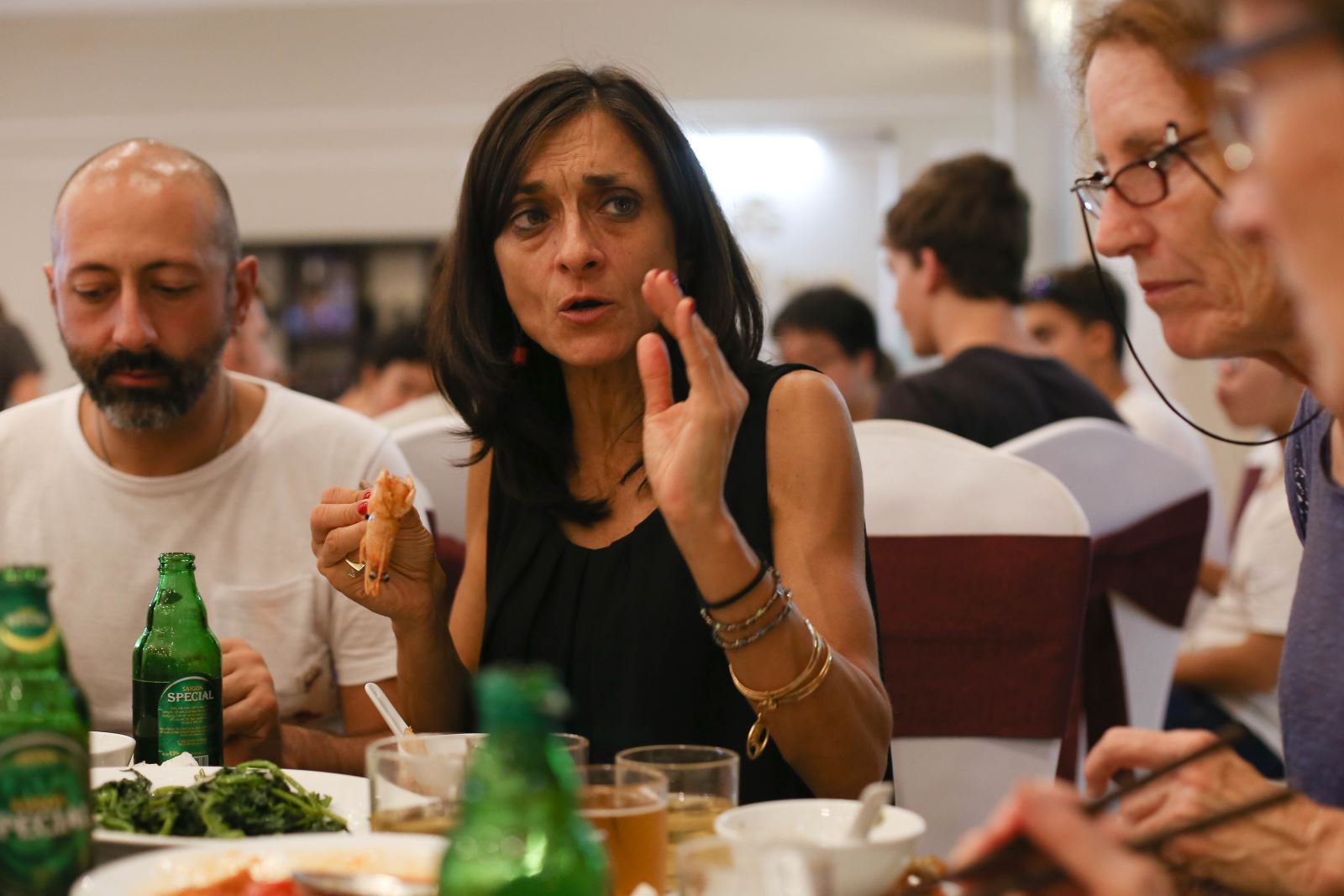 Exchanging stories over dinner
Nguyen Sieu School's staff and teachers were extremely welcoming and well-organised. Since our arrival in Hanoi, they made us feel completely at ease, with their exquisite kindness and professionalism. Our students were all warmly welcomed by their partners and their parents, who, during the staying, always tried to make them feel like part of a great big family.
We will never forget nice, lovely dinner nights with our Vietnamese colleagues, while our students were enjoying their stay with their host families.
During our 11 days in Vietnam, we were also taken to visit amazing and breathtaking places in Vietnam, and to have the chance to fully experience the country, and to share many unforgettable moments with our Vietnamese partners, who were always willing to explain and to tell us stories or to respond to our needs.
I am pretty sure we will be carrying those amazing days in our hearts and our minds for the rest of our lives and for this I cannot but thank Nguyen Sieu School, its Director, its staff, teachers and students.
Looking forward to hosting you back here in Italy.