Luong Gia Huy (10A5, 2016), a former Nguyen Sieu student, who moved to Singapore as a recipient of the prestigious ASEAN scholarship, is now highly involved in bettering society in his host country.
Luong Gia Huy has only been in Singapore for just over two years, but has already gotten involved with initiatives to serve the community of his host country.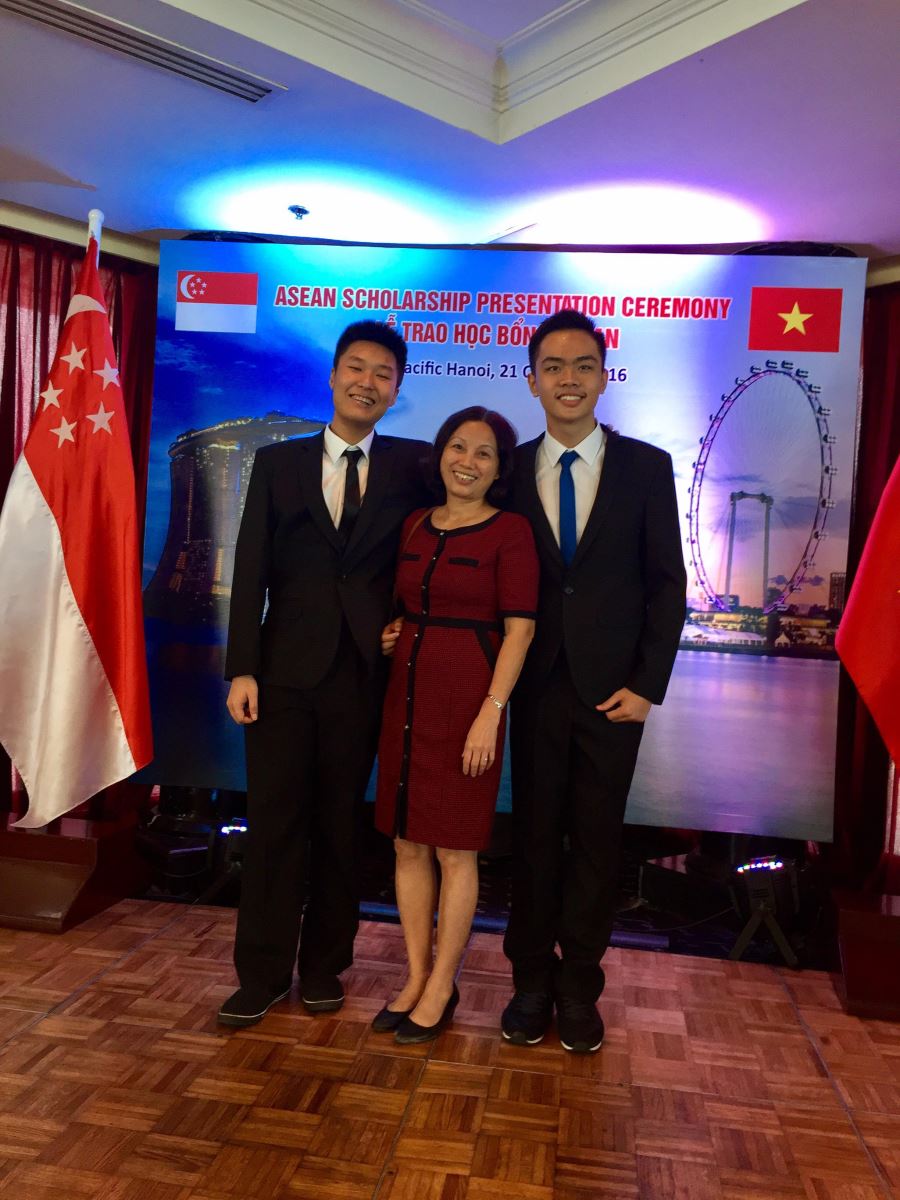 Huy at the ASEAN Scholarship Presentation in 2016.
Huy, who was 10A5 in 2016, received an ASEAN scholarship to study in Singapore. He enrolled in Victoria Secondary School and completed his O-Levels in 2018, and is now studying for the A-Level examinations at Tampines-Meridian Junior College.
As a Victoria Secondary School student, Huy led and participated in two Social Innovations (SI) projects, wherein students are tasked to organise and execute initiatives that better society for Singapore residents.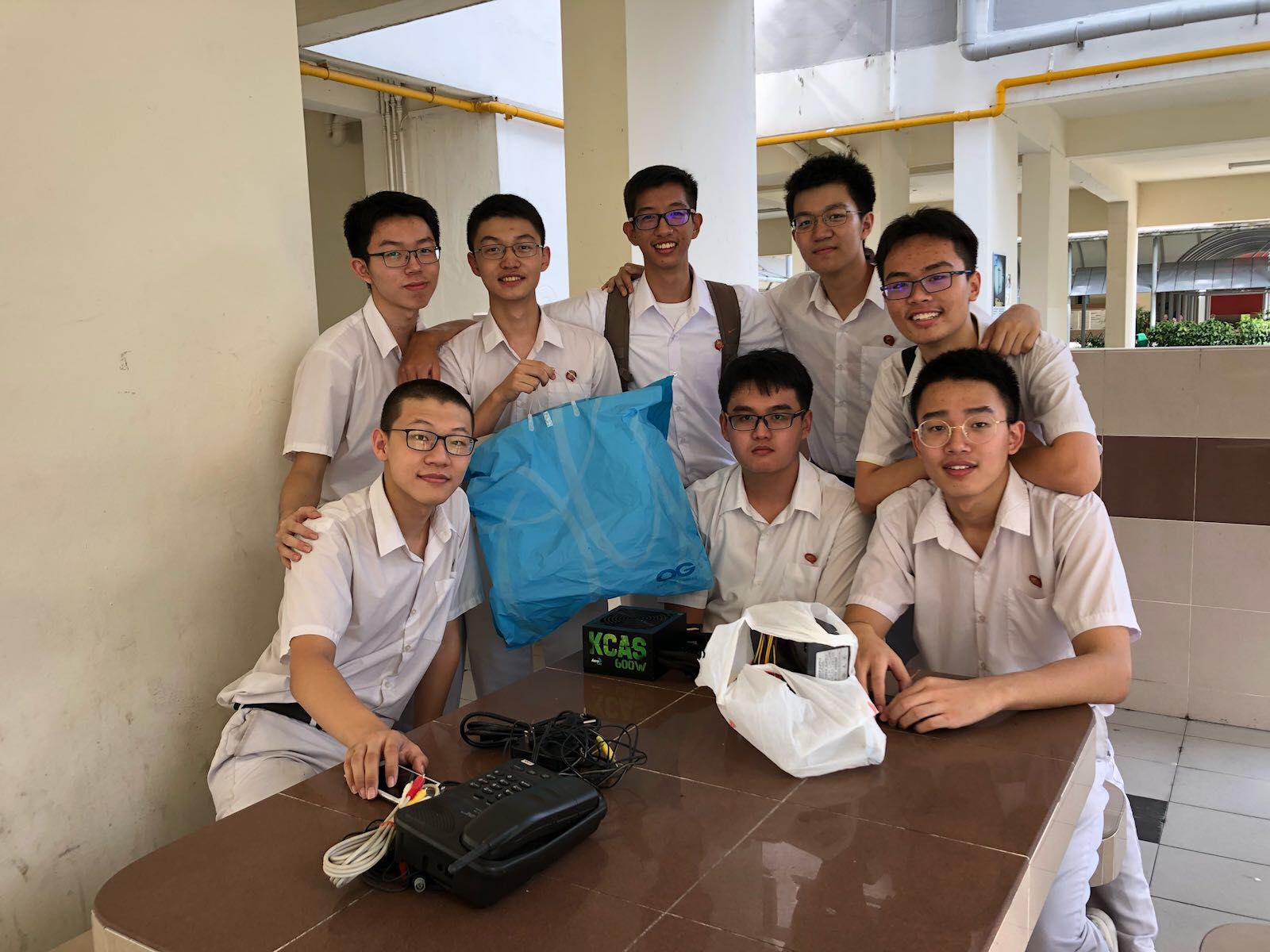 At a void deck (common area) in a Singapore neighbourhood, with his team and collected electronic items.
One of these projects as an electronic-waste (E-waste) recycling initiative. Huy served as the chairman on this initiative. Together with his team, Huy made weekly trips to selected neighbourhoods around Singapore to inform residents about the e-waste collections they were scheduling. They then returned the following week to collect the broken electronic items that residents had put out, before sorting and sending the e-waste for recycling.
Huy said, "I decided to do the E-waste recycling initiative because electronic waste is a very real and current issue in our technology-oriented society, especially in such a developed country like Singapore where the turnover rate of electronic products is very high. So I just wanted to do something that has a great impact on the environment and helps make people's lives better."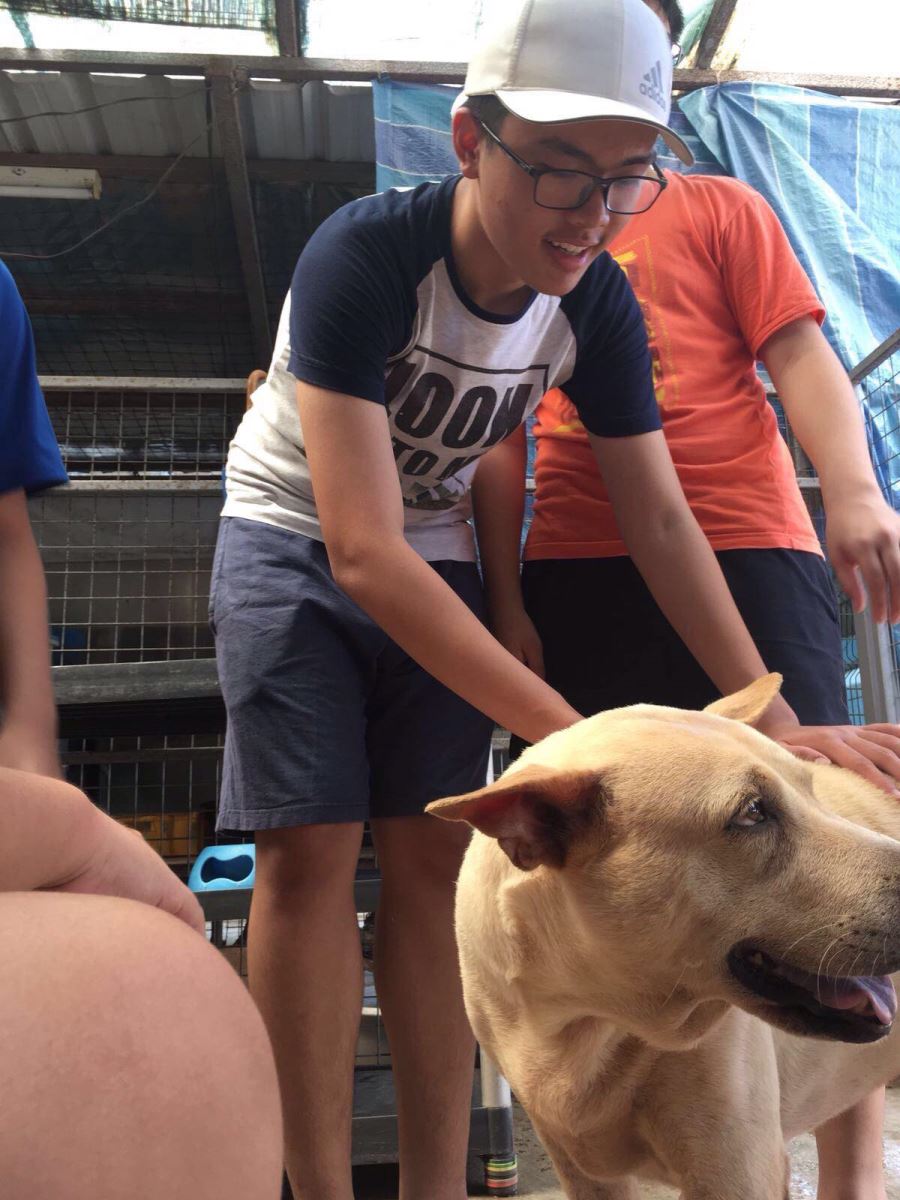 Petting a rescued dog at the Oasis Second Chance Animal Shelter, where Huy volunteered on a Social Innovation initiative.
In addition to leading the e-waste recycling project, Huy also worked with the Oasis Second Chance Animal Shelter (OSCAS), a charity and non-profit dog shelter that takes in street rescues or animals about to be culled. The students fundraised for the shelter and visited OSCAS each weekend to clean out the kennels and feed the dogs with homecooked food. In order to educate Singaporeans about responsible pet ownership and the prevalence of strays, Huy also advertised the organisation to spread awareness to encourage more volunteers and potential adopters.
Huy is now studying at Tampines-Meridian Junior College in Singapore and will sit for the Cambridge A-Level examinations at the end of 2020.
As an ASEAN scholar, Huy admits that he faces quite a lot of pressure to maintain a good academic record in order to continue receiving the highest tier of financial benefits. The ASEAN scholarship currently covers school fees, examination fees for O-Level and A-Levels, annual allowance (including hostel accommodation and settling-in allowance), return economy class air package for four years.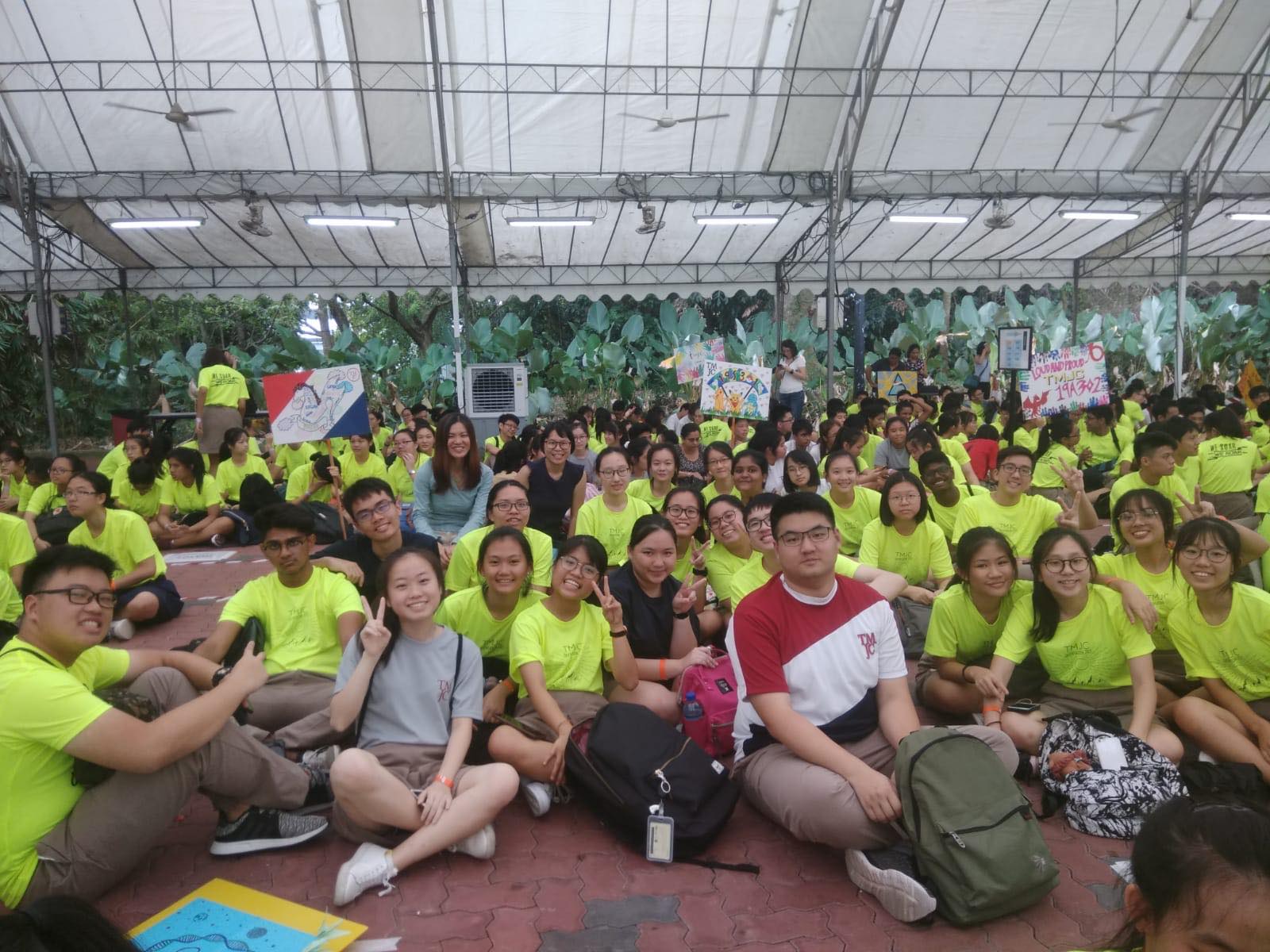 Huy with his classmates at Tampines-Meridian Junior College, where he is currently studying for the A-Level examinations.
However, a network of good friends and helpful teachers have helped Huy and other ASEAN scholars get the help they need, as they navigate a new system of schooling and life in Singapore.
"Life here is so different compared to Vietnam, but I have made some lifelong friends and teachers that had helped me through tough times."