Nguyen Sieu School established the new Subject Coordinator roles in June 2018 to cater to the growth of our Cambridge programme and to provide opportunities for teacher development.
As Nguyen Sieu School's renowned Cambridge Assessment International Education (CAIE) programme grows, we have seen an opportunity for greater coordination and direction in the development of each subject department.
Since 2014, our first few batches of CAIE students have gone on to take the IGCSEs, and for the first time this year, our students will be sitting for the AS- and A-Level examinations.
In June 2018, the Subject Coordinator role was established by our former Dean of Students, Mr. Dave Thorpe. Nguyen Sieu School has currently appointed coordinators for the following CAIE subjects: English, Math, Sciences, and Social Sciences (Global Perspectives, Economics, Enterprise).
Our Subject Coordinators are existing teachers who have been brought into the role based on specific expertise with regards the academic and administrative responsibilities of the position. They oversee academic standards, curriculum development, assessments, hiring, and other administrative duties, with the aim of driving excellence within the Cambridge programme and developing the capabilities of each department.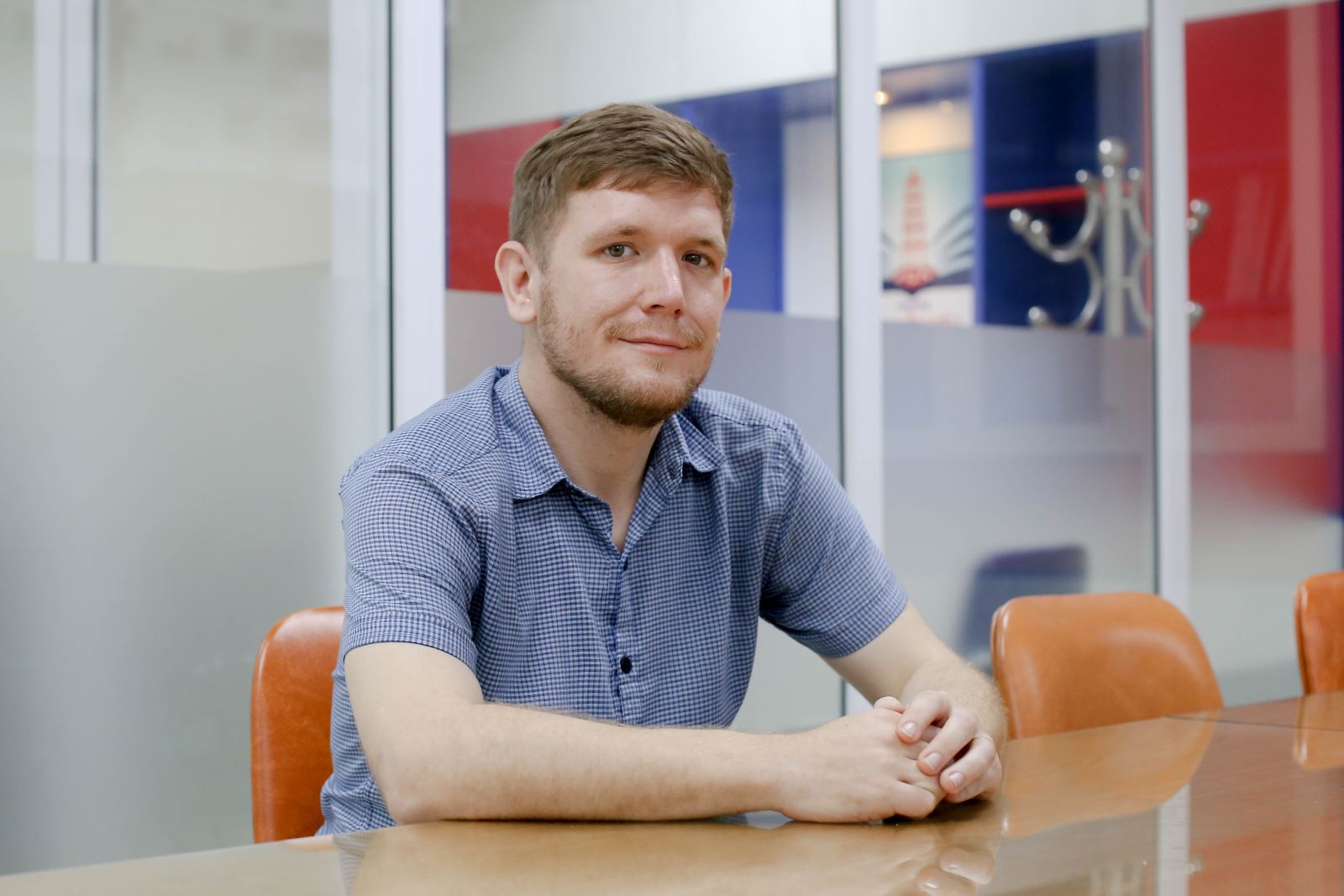 Mr. Matthew Ward is the current Subject Coordinator for English. He brings a wealth of teaching experience to the role: he joined Nguyen Sieu School as an ESL teacher in 2014, and then as a CAIE English teacher from February 2015 onward. Prior to that, Mr. Ward, who has been living in Hanoi for eight years, taught at various language centres and universities, as well as The Olympia Schools.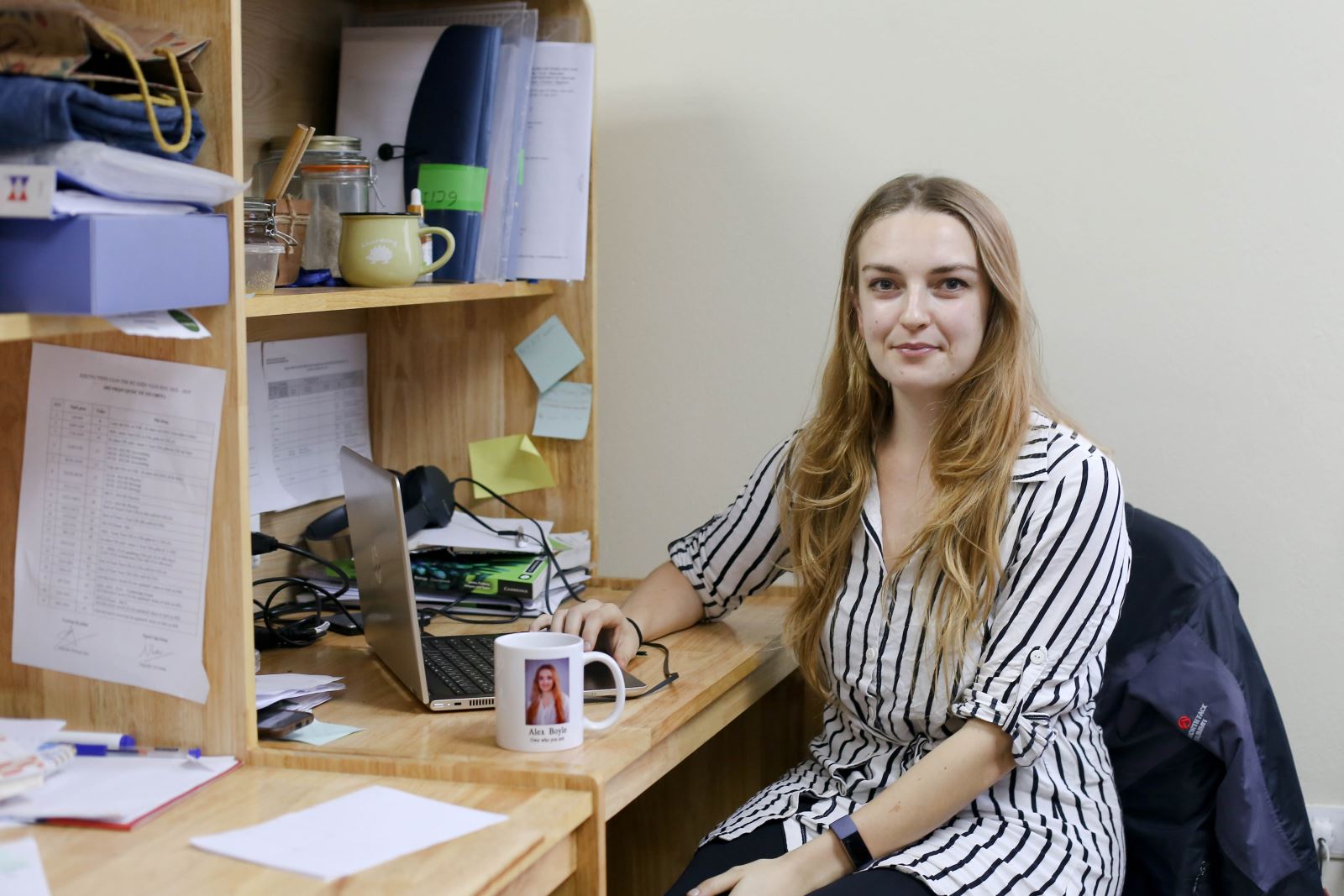 The Subject Coordinator for Sciences, Ms. Alex Boyle, comes from perhaps a less traditional educational background. After graduating from Bournemouth University she joined a conservation organisation in Tenerife, the Canary Islands, as a programme coordinator. She then moved to Hanoi in May 2017, and started as a was hired as IGCSE Biology and Checkpoint Science teacher in June 2017.
Like Mr. Ward, she was appointed Subject Coordinator for Sciences in June 2018. While this is her first teaching job, Ms. Boyle has worked at the intersection of education, outreach, and STEM, for a long time. During university, she ran workshops and lessons across the UK to promote STEM education. Coordinating school science programmes was also a significant part of a job scope in Tenerife.
As UK natives, both Mr. Ward and Ms. Boyle have gone through the GCSE and A-Level system and bring personal experience and expertise to the development of Nguyen Sieu's CAIE programme.
Academic Responsibilities
Subject Coordinators oversee and coordinate the development of course content for each subject. This includes working across different academic levels to ensure continuity, as well as across subjects to identify potential cross-overs and to streamline the delivery of content.
To elevate academic achievement, the Coordinators are also continuously developing and sourcing for new and innovative resources. This can range from pushing for greater use of the school's library and state-of-the-art STEM labs, to managing an internship programme with the Hanoi National University of Education and running Cambridge International's Professional Development Qualification courses for teacher development.
Administrative Duties
In addition to overseeing academics, Subject Coordinators are key to the formation and development of each department. Mr. Ward and Ms. Boyle were keenly involved in the hiring process for AY 2018-2019 and are delighted to have put together a wonderful team to work with. They have also taken charge of induction programmes and facilitate the adoption of initiatives that the School's Board suggests.
According to Ms. Boyle, one of the most rewarding aspects of the new role is being in a good position to gather feedback from teachers with different backgrounds, perspectives, and ideas. Prior to the role's establishment, she was aware that many teachers had many different ideas and perspectives, but there was no one place to centralise and analyse them. As a Subject Coordinator, she is now able to collate input from other teachers and draw of the strengths of a diverse team to build their capabilities as education professionals, as well as drive a more engaging learning experience for Nguyen Sieu students.
As we move closer to the end of the school year, the Subject Coordinators will be more highly involved in preparing students for the Cambridge IGCSEs, and for the very first time, the AS- and A-Levels.