November 11th is Vietnam teacher day. This day is widely celebrated every year as a treasured tradition, a special occasion to express gratitude and admiration for the most sacred occupation that is teaching.
On the morning of November 11th, students at Nguyen Sieu school organized a very special program to celebrate National teacher days. Elementary students prepared performances, from dancing to singing, while students in secondary organized games and activities which both students and teacher can participate in. Students also gave flowers to their teachers, to express their appreciation and love for their mentors.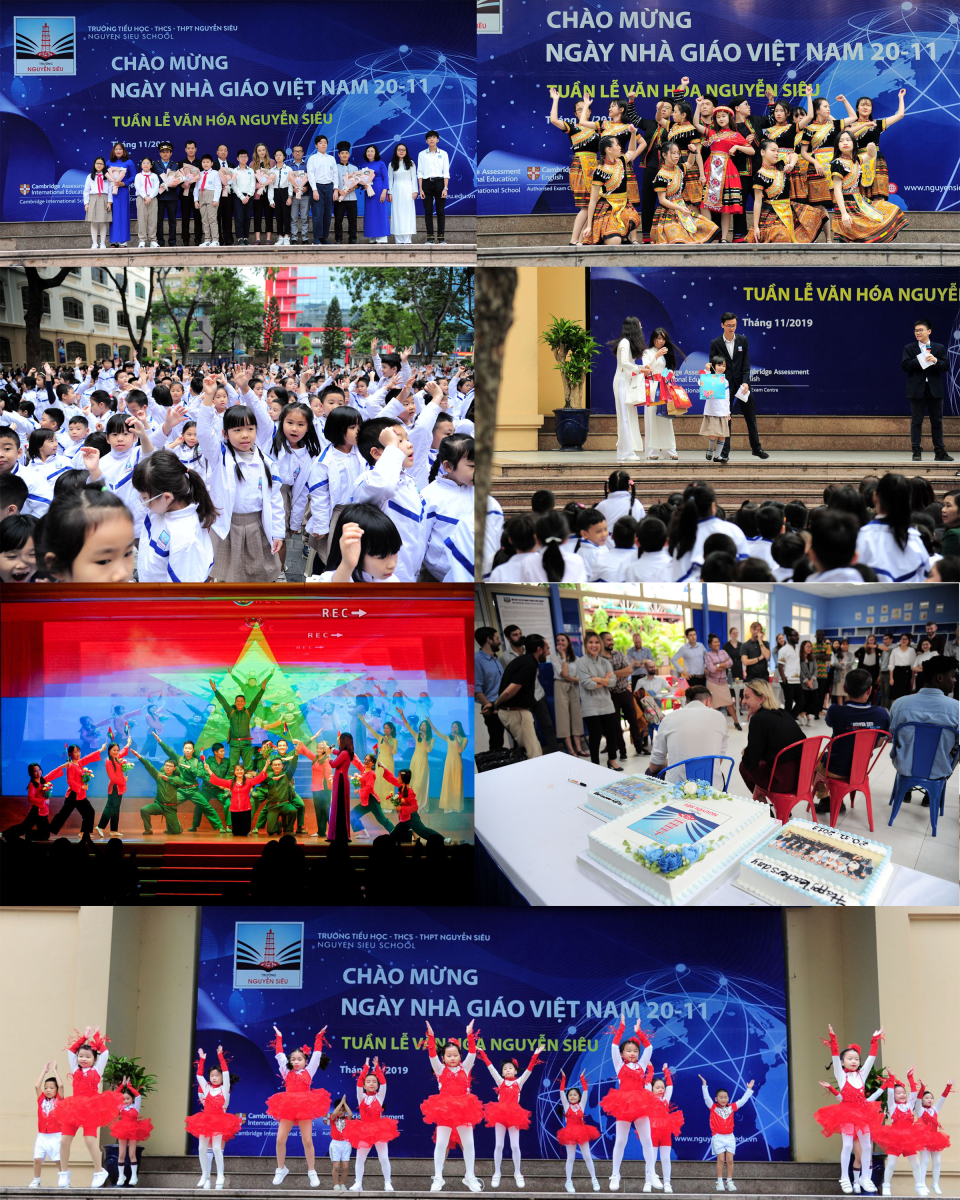 Throughout the week, many special activities took place, where teachers together with their students, participated in various activities and performances, as well as sharing many precious memories together. Even more special, the founders of the school, Mr Vinh and Mrs Thinh shared their memories of when the school was first founded, and the 30 years long journey to where Nguyen Sieu school is today.
International teachers also took part in the celebration, with games and activities that brought everyone closer, and celebrate the people who contributed to the school's every-growing history.
Also on 20/11, Nguyen Sieu alumni's from all over the country and all over the world visited the school, to revisit their second home and to pay tribute to their teachers, rekindling fond memories of time once passed. Even though NSSers might spread their wings and go on their journey across the globe, Nguyen Sieu will always be forever in our hearts, together with the precious memories we've made.