On Tuesday (12/11), the students from Liceo Scientifico Galileo Galilei school, Siena, Italy, arrived in Vietnam to participate in the annual exchange program with Nguyen Sieu school.
This is the 3rd consecutive year that the exchange program has been running between the two schools, with increasingly progressive and varied activities each year. This year, there are 34 students departing for Vietnam from G.Galilei school, accompanied by 2 teachers.
Arriving at Nguyen Sieu School, the Italian students were warmly received by Nguyen Sieu students, with a tea party and performances. The show was organized and performed by NSSer, representing Vietnam's culture as a whole and Nguyen Sieu school's own uniqueness. The Italian students also got a chance to learn about Nguyen Sieu history when visiting the school's tradtion room.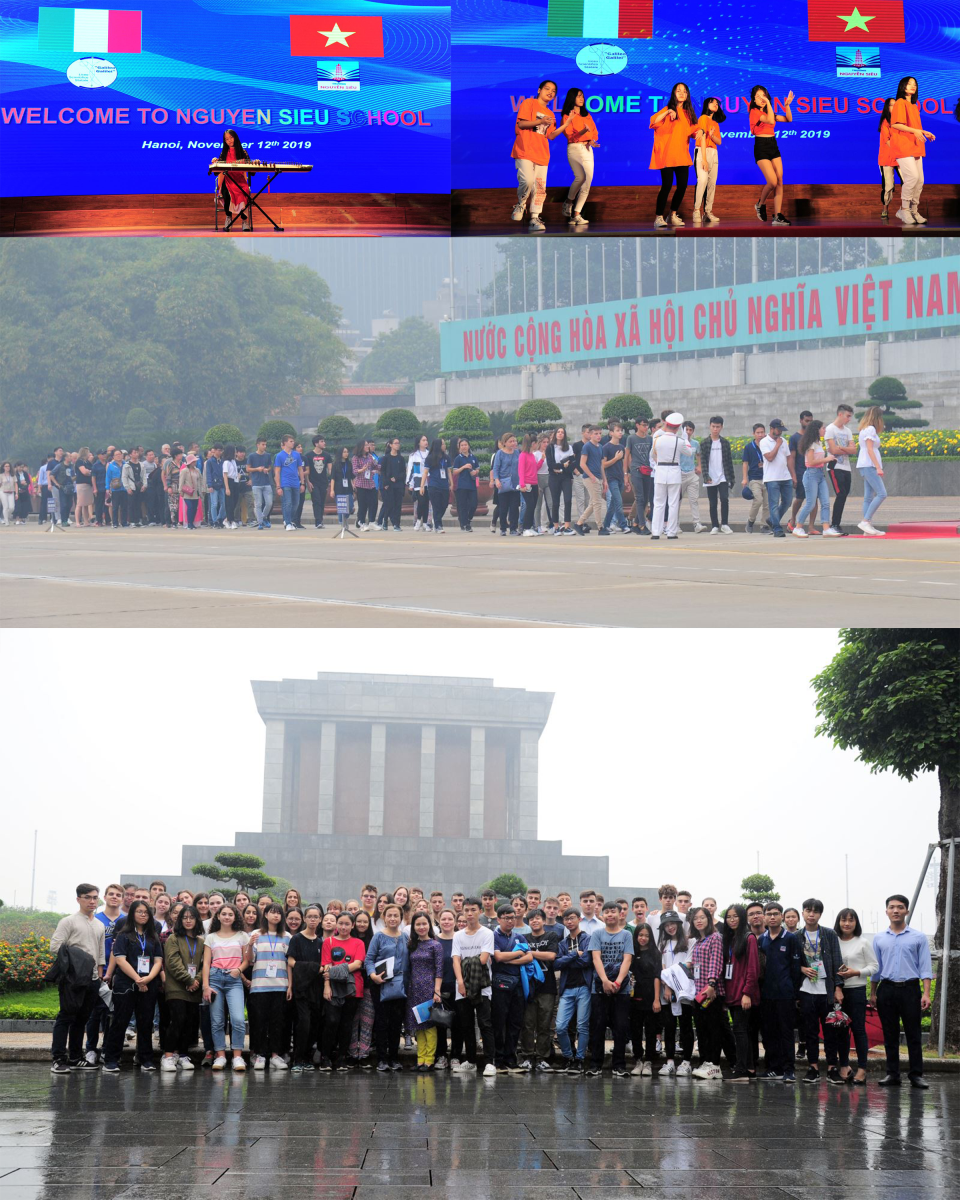 On Thursday, students from G.Galilei school visited the Ho Chi Minh Mausoleum, as well as the Ho Chi Minh Museum, to learn about Vietnam history. NSSer partnered up with their Italian friends, and introduce Vietnam's rich history of war and perseverance. This is amongst the first activities that G.Galilei students will get to experience, with many more to come during the 2 weeks period.