During April 1-6, Massey University representatives came to Nguyen Sieu School to provide class-by-class career orientation workshops for students and an information session for parents who are interested in taking the International Foundation Pathway (IPF).
Nguyen Sieu School's pre-degree Foundation programme collaboration with Massey University is the first of its kind in Vietnam. Foundation programmes are designed to provide high-achieving international students an alternative gateway into university degree programmes. The first phase of the IFP will take place on the Nguyen Sieu School campus, to which Massey University sends their lecturers so as to get students familiar with New Zealand university teaching methods. Students will then travel to Massey University to complete the course in New Zealand, facilitating a smooth transition to a Bachelor's degree programme at Massey University (or other overseas universities where their qualifications are valid).
As a strategic partner of Nguyen Sieu, this year, Massey representatives came to Viet Nam to provide the parents and students with the big picture of their undergraduate programs, career and migration perspectives, following the IFP.
Sharing in the class-by-class career orientations, Ms. Joy Hotter - Associate Director for Business Development at Massey University pointed out 5 simple steps for high-school students to examine their career pathways, including:
1️⃣ Know myself
2️⃣ Explore future options
3️⃣ Plan my learning pathway
4️⃣ Set goals to get there
5️⃣ Look ahead!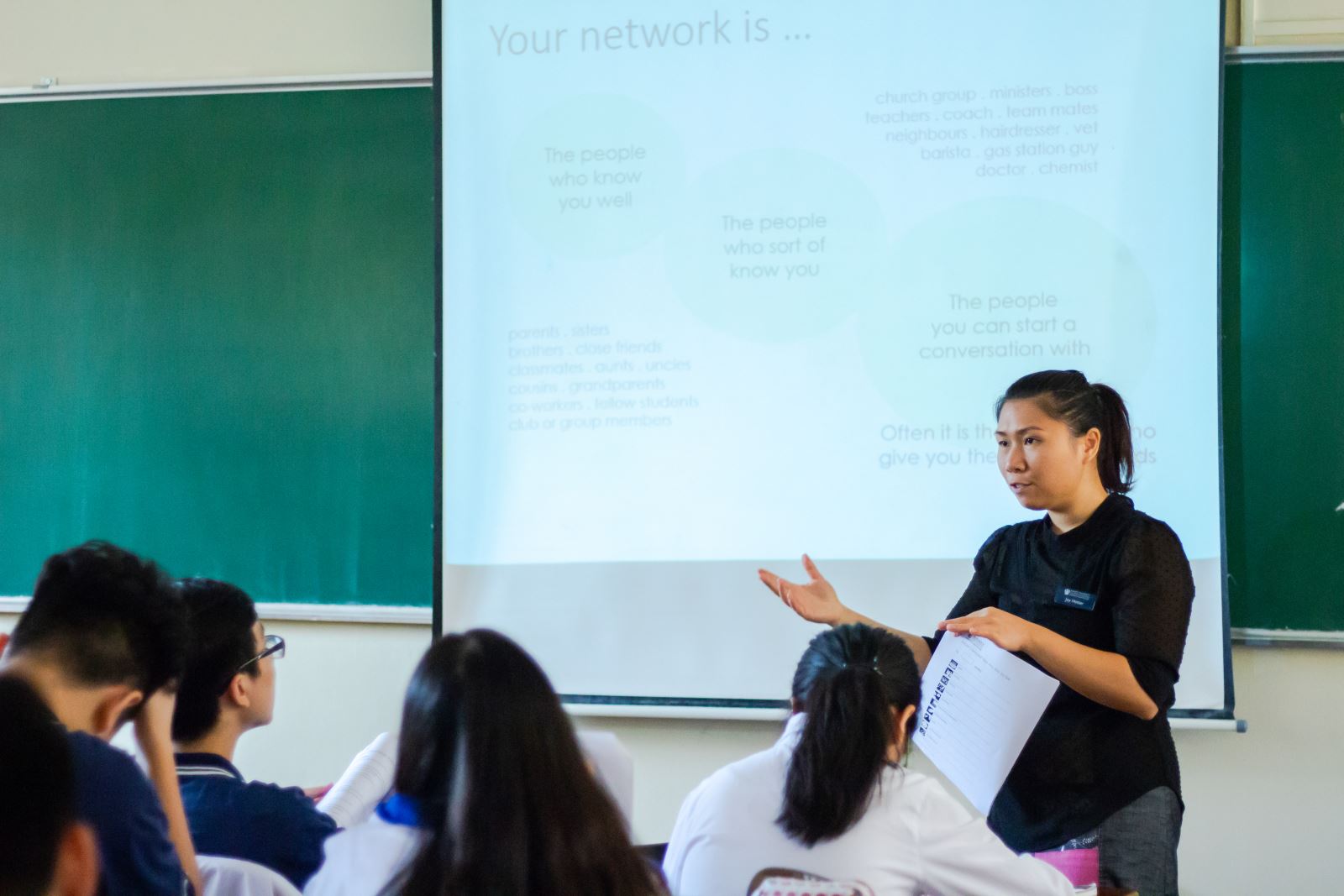 Massey University representatives presented students with powerful self-assessment tools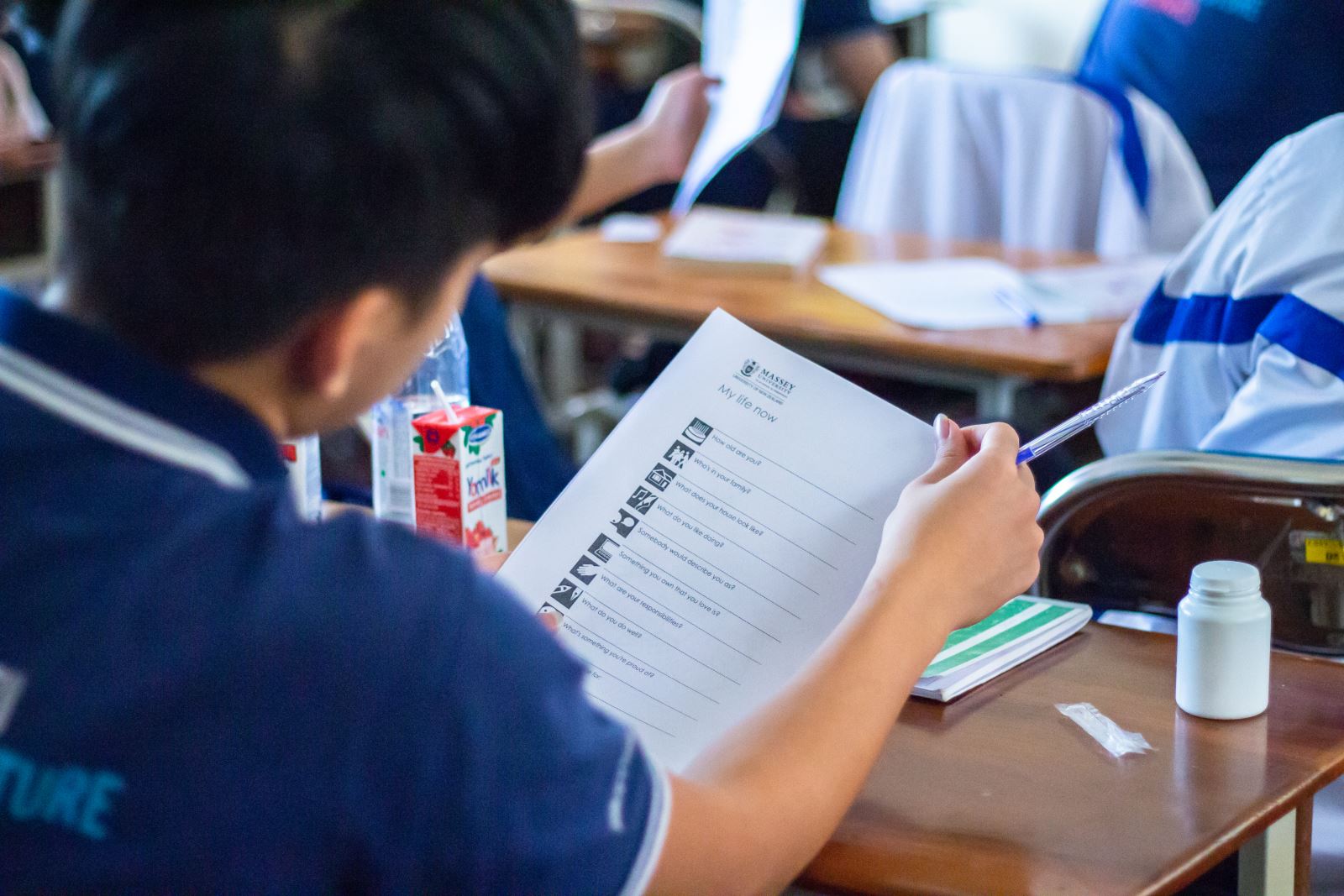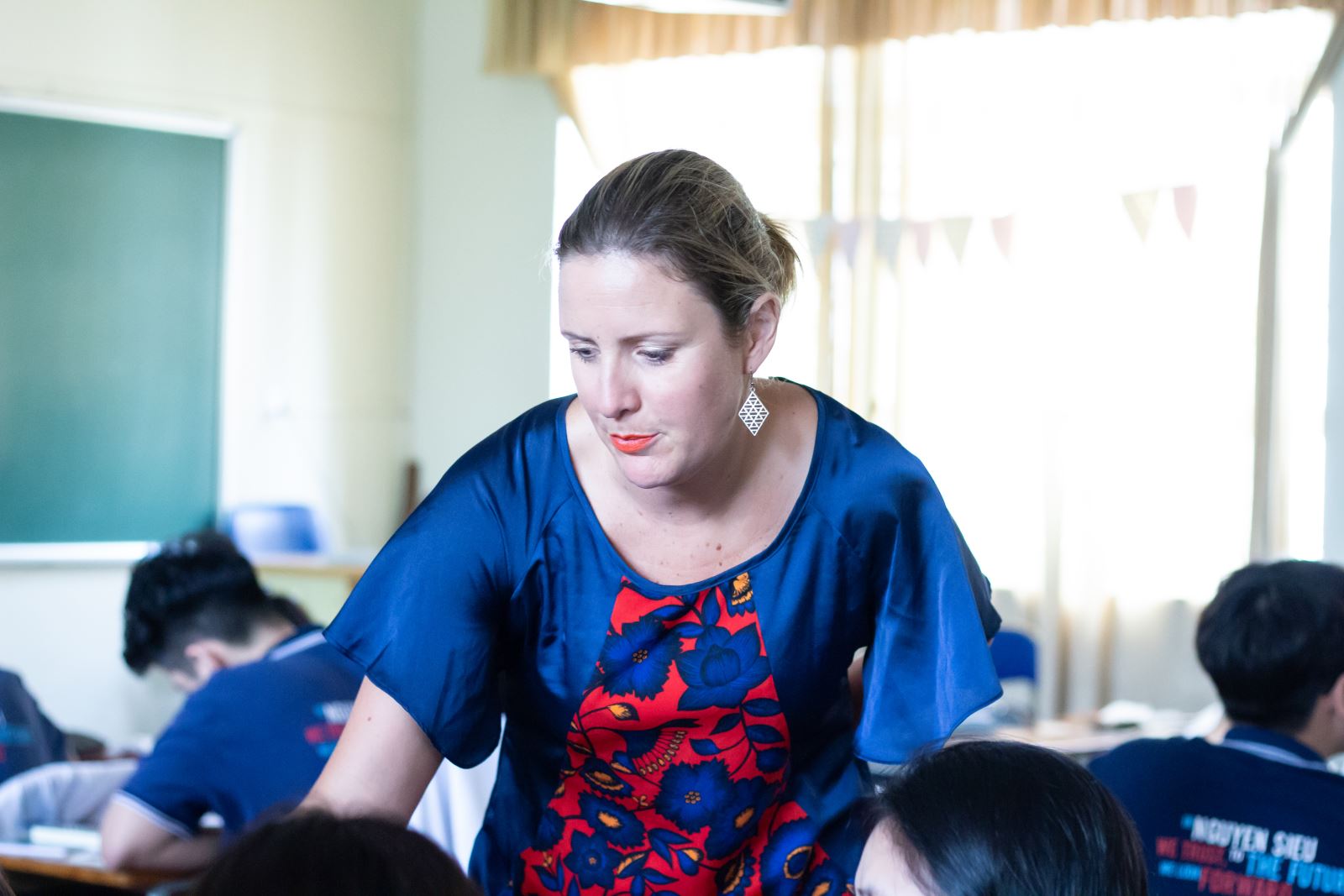 *Photo: Huong Linh
*Video: HCHV Viet Nam
*Author: Huong Linh