On Tuesday (27/8), one of the biggest Educational Fair took place in Nguyen Sieu School, with the participation of many prestigious universities and vocational colleges from New Zealand.
The fair kicked off with a short video introducing Nguyen Sieu students to the beautiful country of New Zealand. Prized as a country with one of the best education systems in the world as well as being the birthplace of numerous technological innovations, the country is also a sought-after destination for education.
Hosted by Nguyen Sieu School, the fair was joined in by representatives from 11 different universities and vocational colleges from across New Zealand, namely:
✓ Auckland University of Technology
✓ University of Otago
✓ University of Auckland
✓ University of Canterbury
✓ Massey University
✓ University of Waitako
✓ Southern Institution of Technology
✓ UC International College
✓ UP Education
✓ Aspire2 International
✓ Pacific International Hotel Management School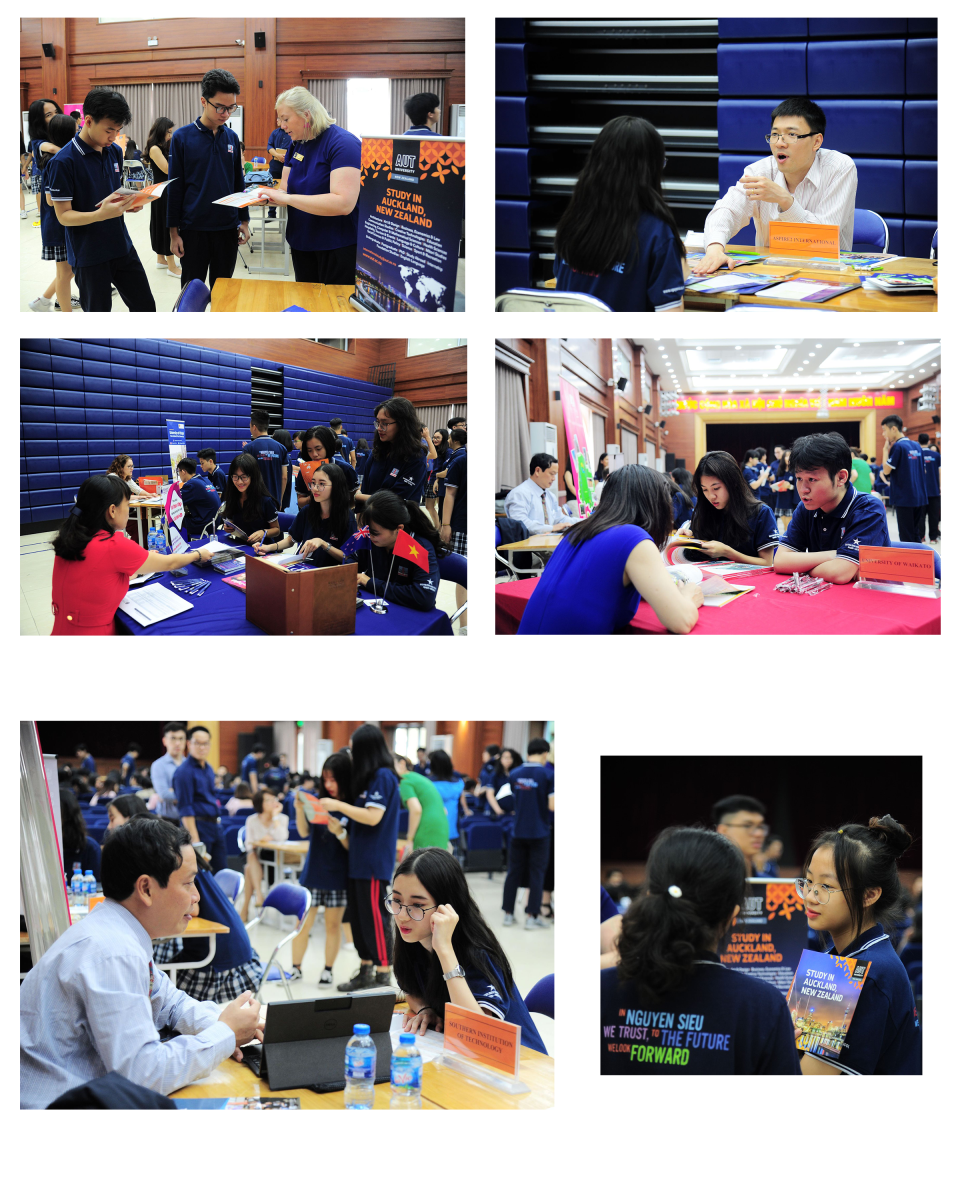 Delegates from the above-mentioned educational institutions spoke to students about the courses they offer, not to mention the job opportunities. There were many programs and pathways that students can take--from Business, Marketing to Tourism and Arts. Additionally, there were numerous scholarships that NSSers can apply for, some of which are exclusive only to our students.
Nguyen Sieu School has a long and established relationship with many New Zealand universities and colleges. There are numerous alumni from Nguyen Sieu School who have chosen to pursue their academic endeavors abroad in New Zealand, whose journey first started at an educational fair similar to this event. This was no doubt a valuable experience for NSSers, as this fair is a gateway to numerous destinations in their future in New Zealand.