The school opening ceremony for the school year 2019-2020 with the launch of the Eco-school program
Today, September 5th 2019, Nguyen Sieu School held the School opening ceremony, joining the jubilant atmosphere throughout the country. Together once more, our teachers and beloved students embark together on the quest for knowledge.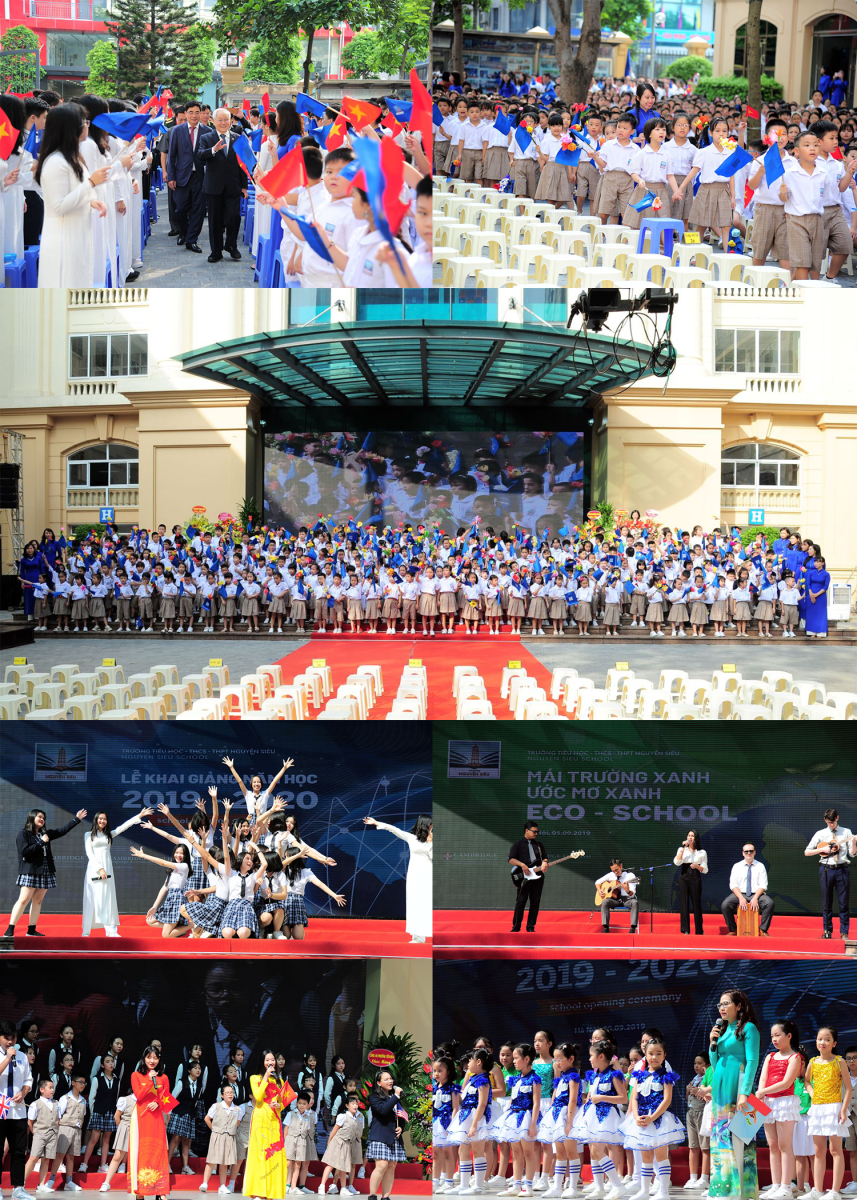 This year, Nguyen Sieu School launched the Eco-school program, with the new motto " Green school, green dreams". The aim of the program is to reduce and replace the use of plastics and improve recycling within the school, heading towards a green future.