On Sunday (28/10); the annual STEAM day took place at Nguyen Sieu school. Students took part in the fair with science projects of their own, as well as competing for the best project to win prizes.
The theme of the STEAM day this year is Eco school. The projects focused on recycling wastes, making them into useful utilities which are environmental friendly. Many projects focus on designing houses and vehicles that use clean energy, to solve the problem of pollution. There were many booths at which participants can try making their own robots, and compete against others' creation. These robots also have one main mission: improve our living condition, for a greener, cleaner future.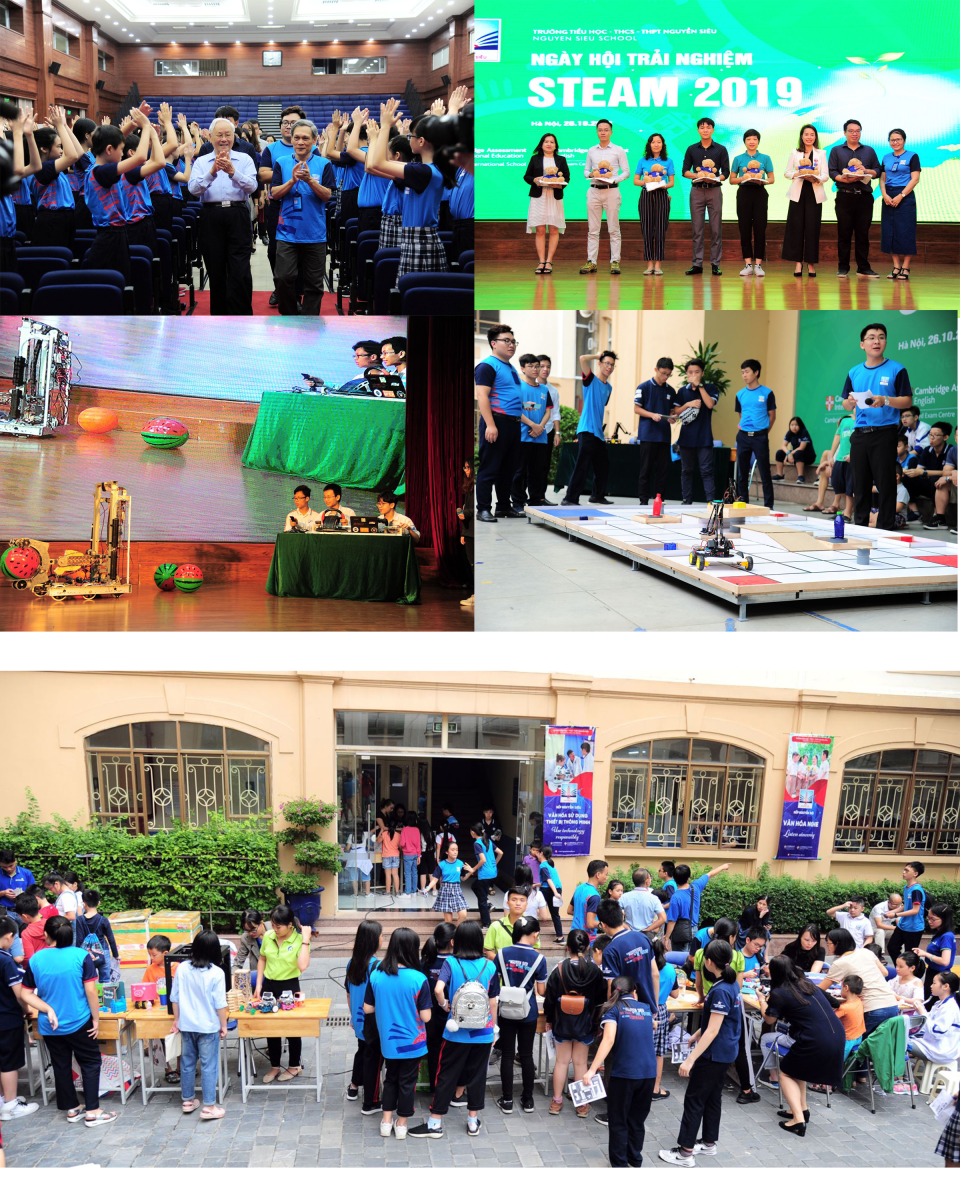 The winner of the STEAM competition this year is a garbage-collecting boat, a project by the students of class 7CI1. The boat is controlled remotely, able to operate in a large area, navigating obstacles while collecting surface garbage, as well as filtering oil in the water. This project won first prize for solving the problem of water pollution, there were 5 other entries such as the Ecorobot, an automatic garbage-collecting robot, the automatic garbage-sorting trash can, etc...
This year STEAM also hosted cooking competitions, as well as many arts and craft competition, all with the theme of ecoschool. STEAM day has been a long-running tradition at Nguyen Sieu school, and acts as a fun yet educational event. We cannot wait for what exciting projects our students might come up with next year!