Our campus is located on a 10,000 square metre compound centered around a huge open school yard and assembly area, surrounded by numerous trees to create a green and beautiful learning environment.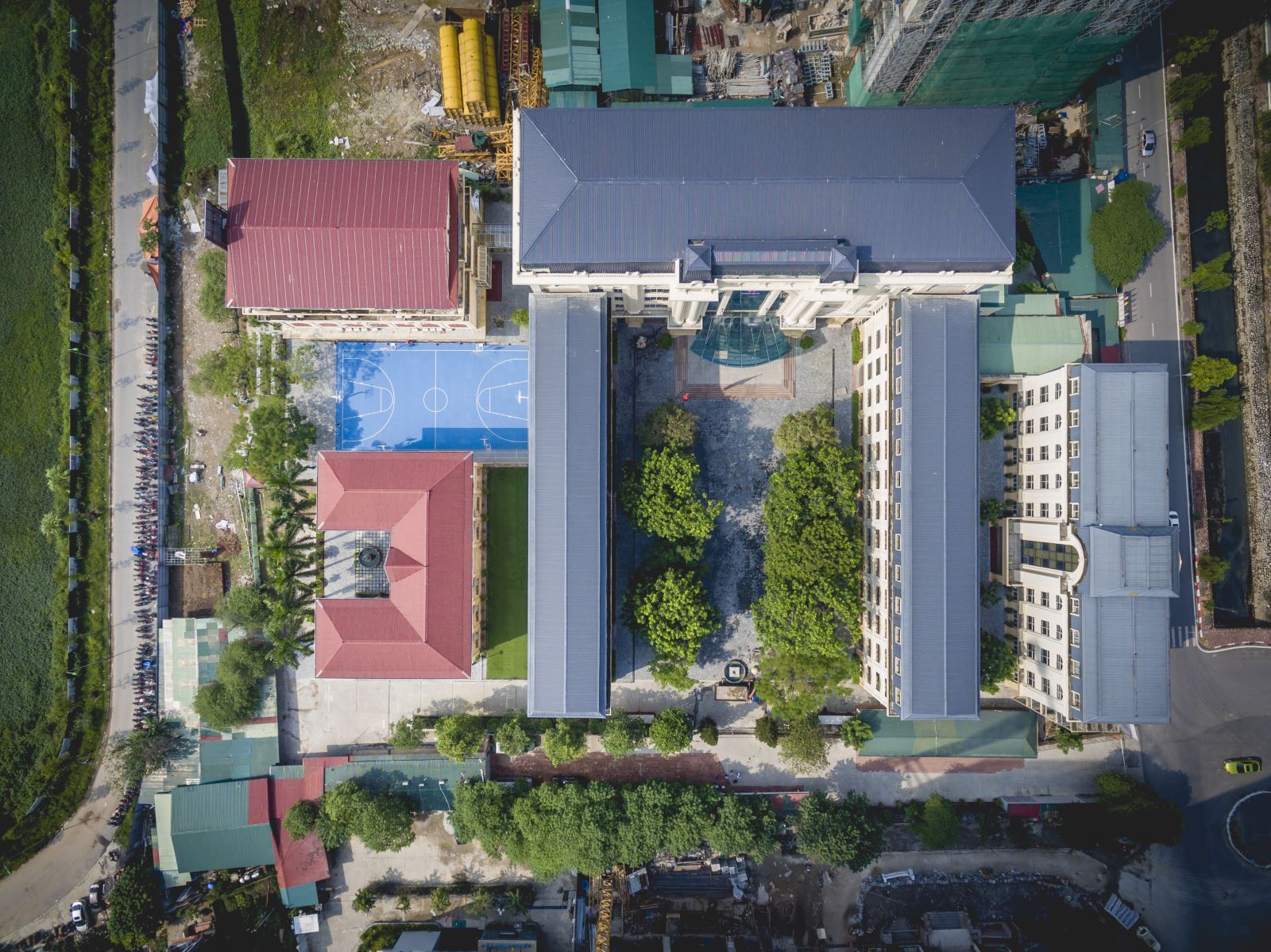 We are in the center of Cau Giay district, an urban area named after the historic bridge where the famous 19th-century Battle of Cầu Giấy (Paper Bridge) was fought. Our location grants us close proximity to historical and cultural attractions in Hanoi, as well as its commercial centers.
---
Common Spaces
The campus is centered around a large Assembly Courtyard which is a gathering area used for school events, concerts, festivals, sports and break-time play. At the front of the courtyard is a stage for speeches, prize-presentations, performances etc.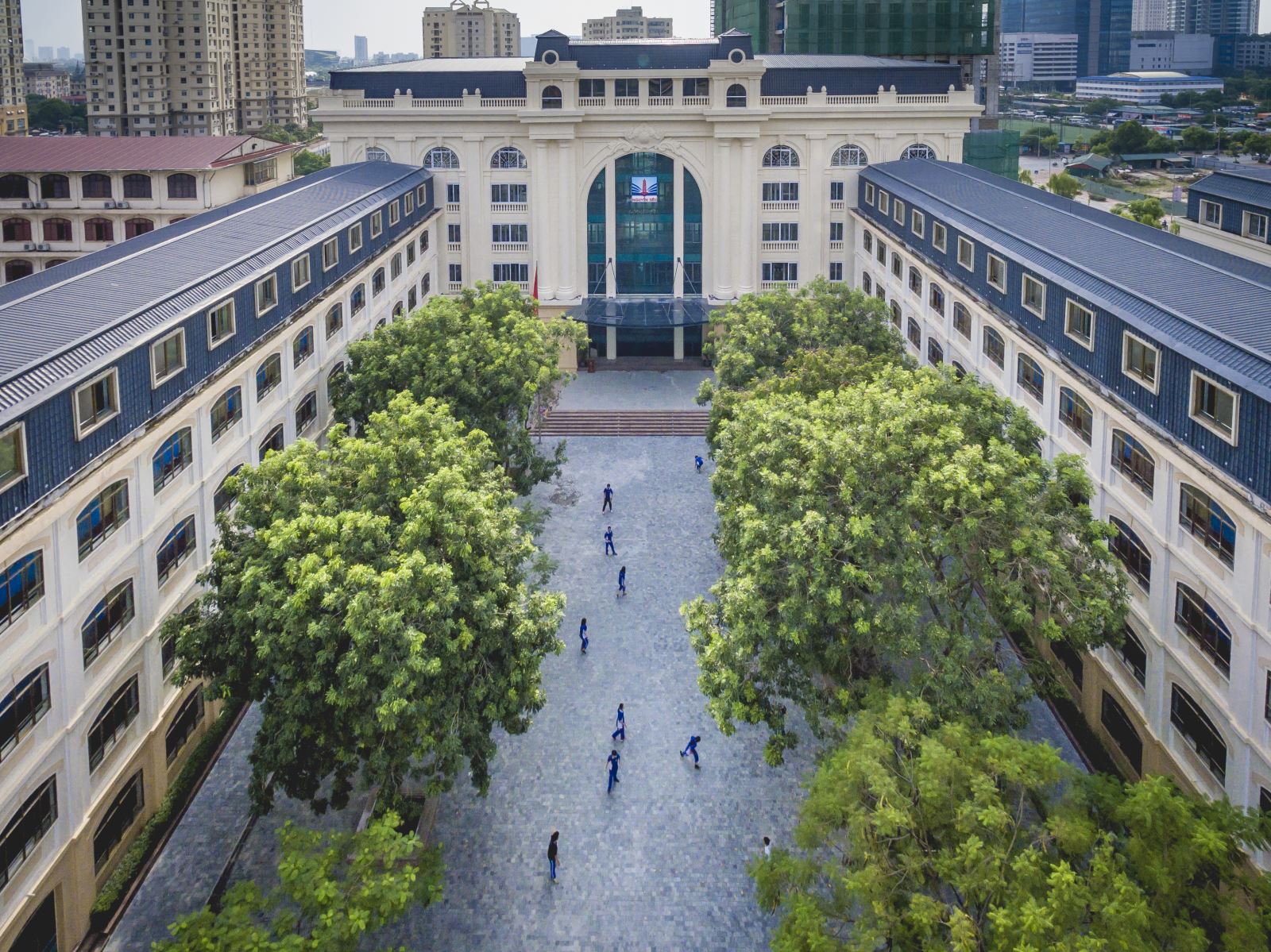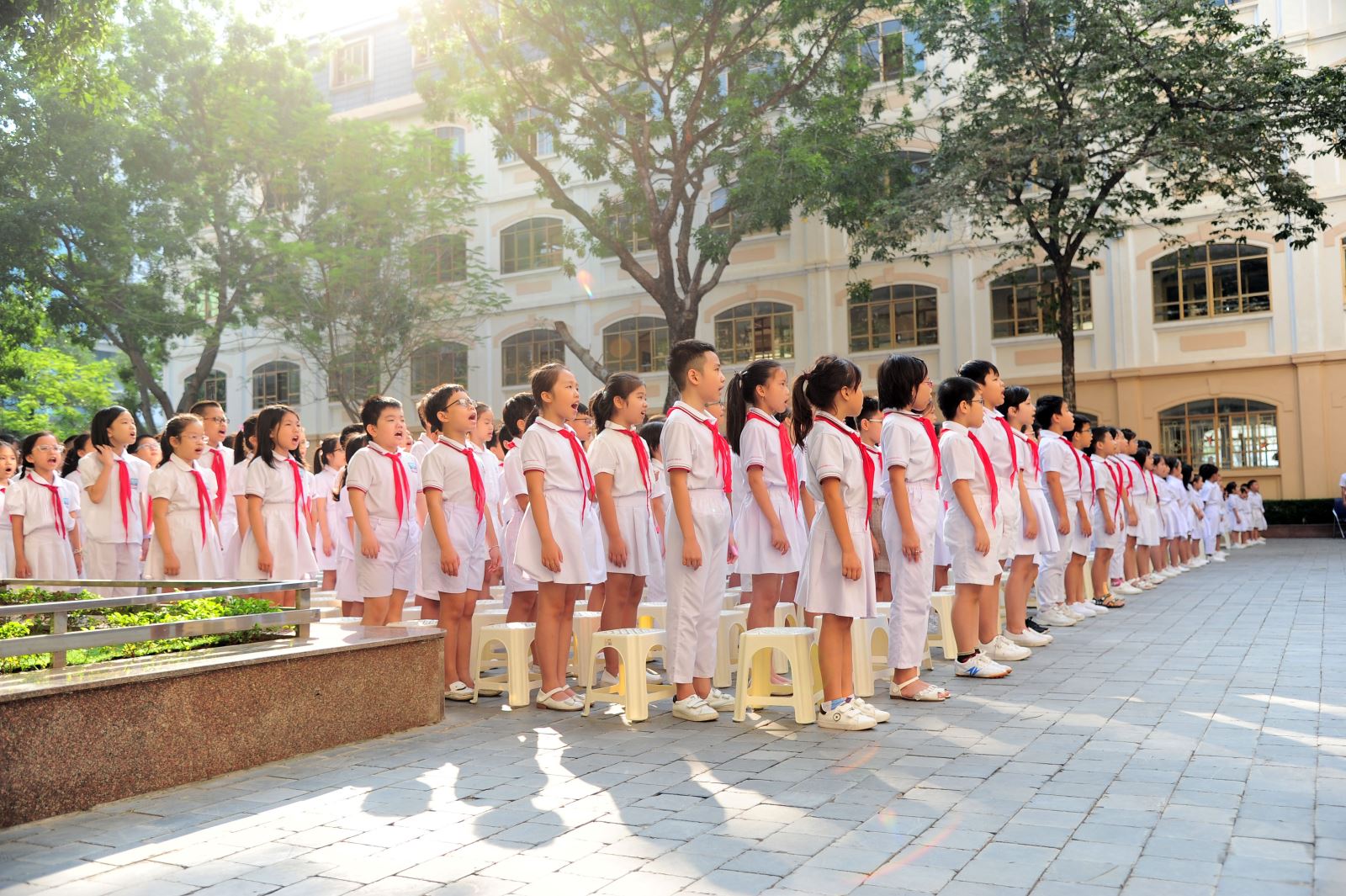 Students and staff have lunch in our Dining Rooms, where our in-house kitchen team preps healthy and nutritious meals on a daily basis.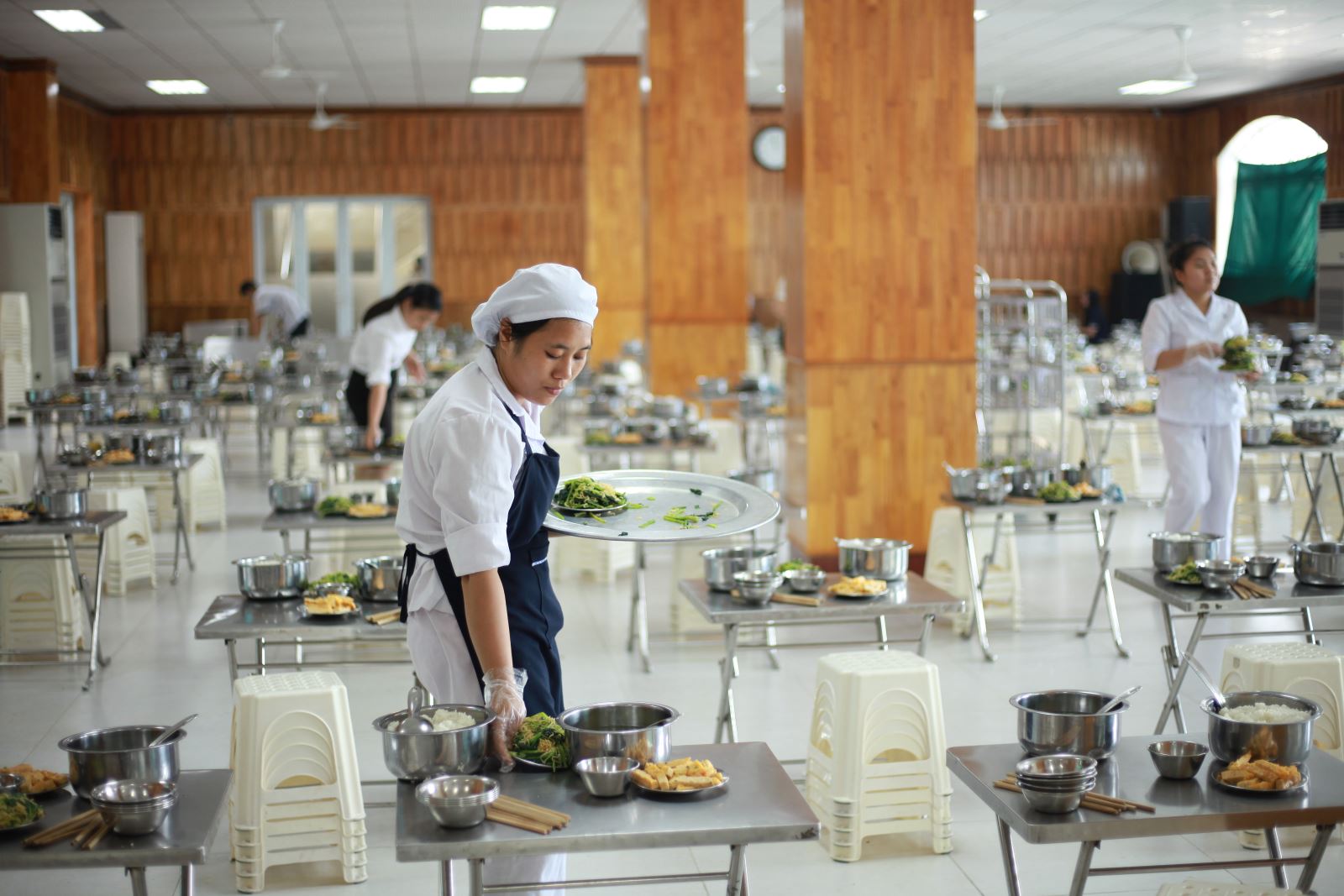 The Outdoor Garden is where our students learn about different plants and how to take care of them. In good weather, outdoor Art classes are held here, giving students the opportunity to sketch from nature.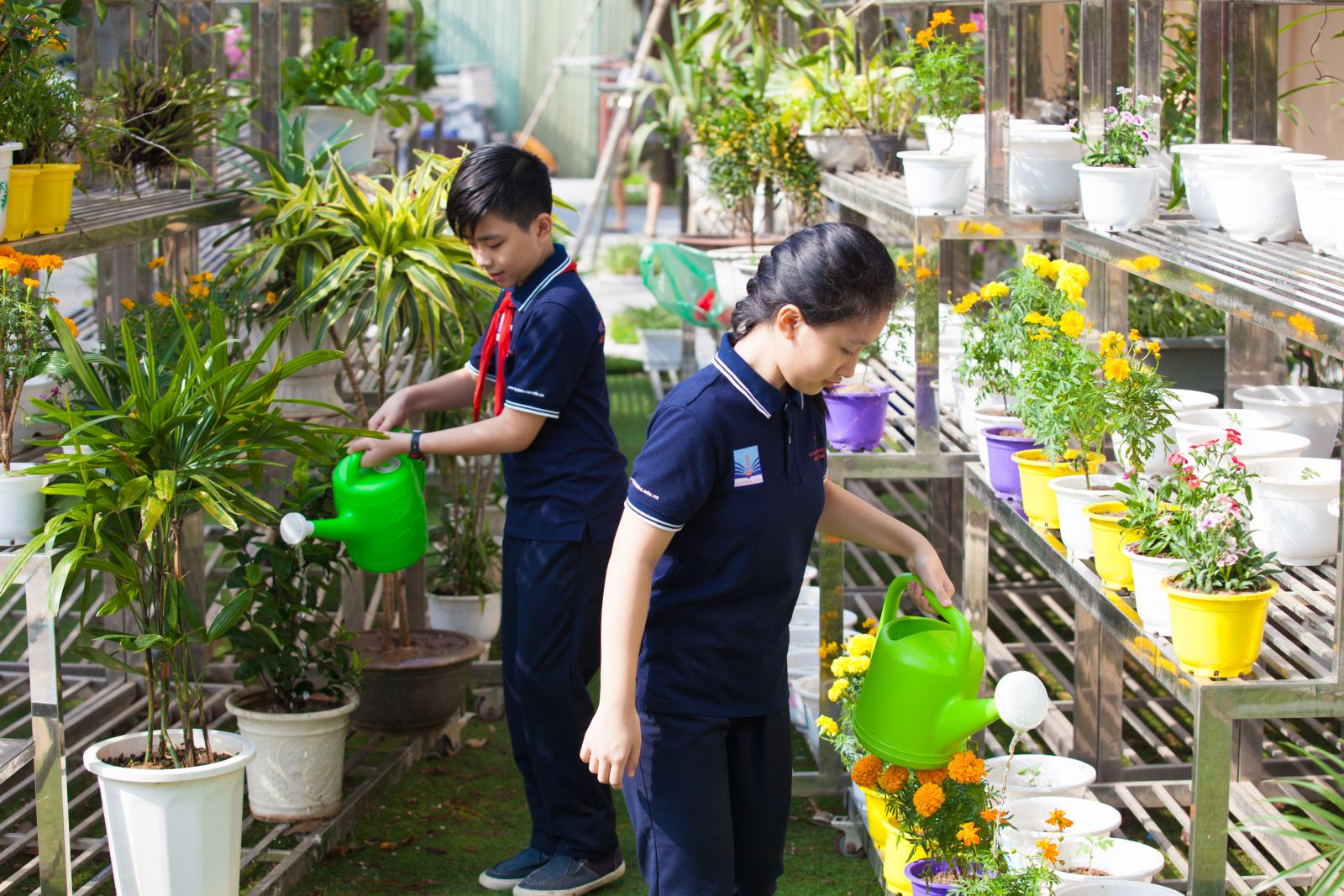 ---
Classrooms and Learning Spaces
The center of our students' learning is the classroom: our 103 airconditioned classrooms are fully equipped with modern teaching and learning facilities such as white boards, projectors, speakers, computers, library cabinets and personal shelves for each student.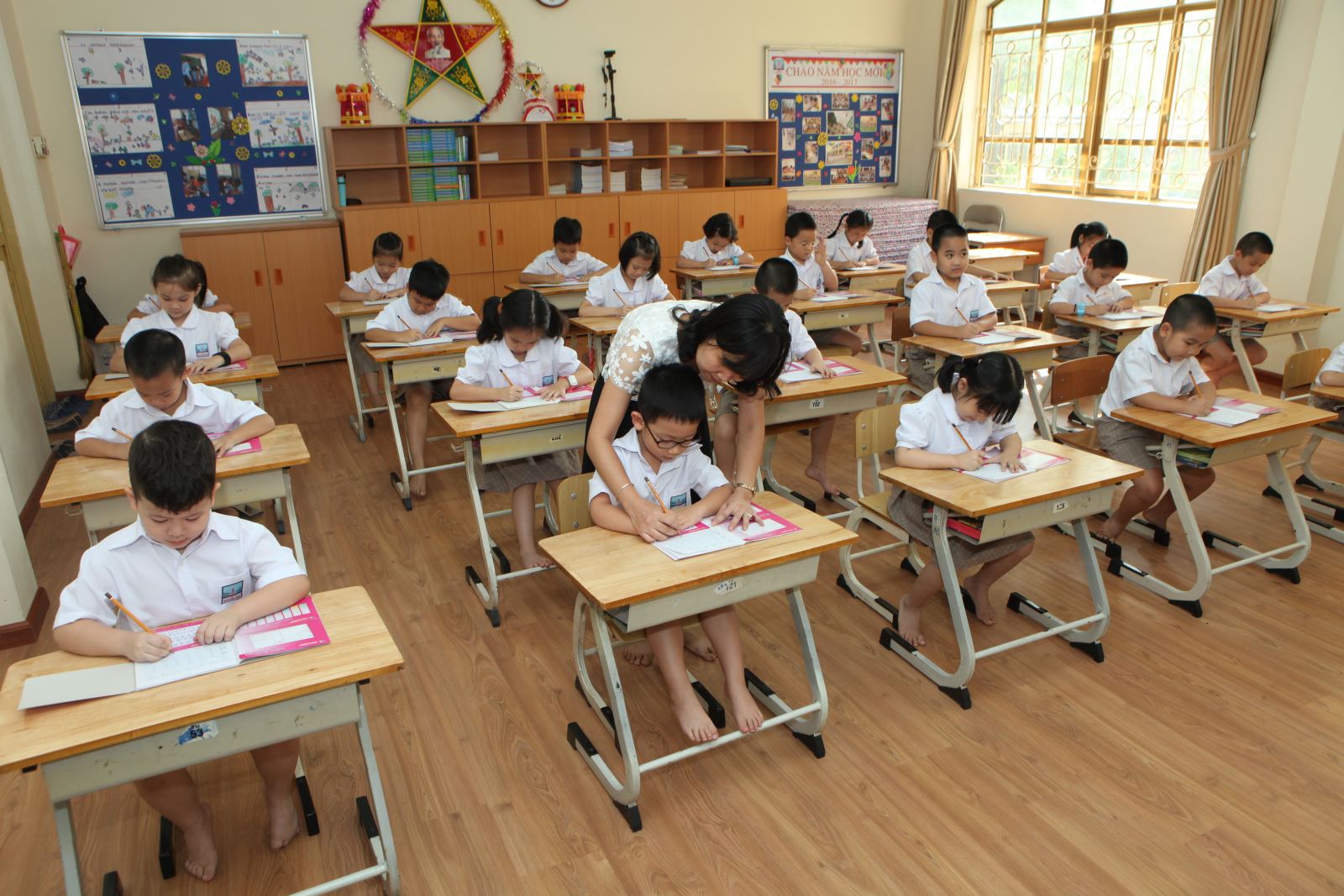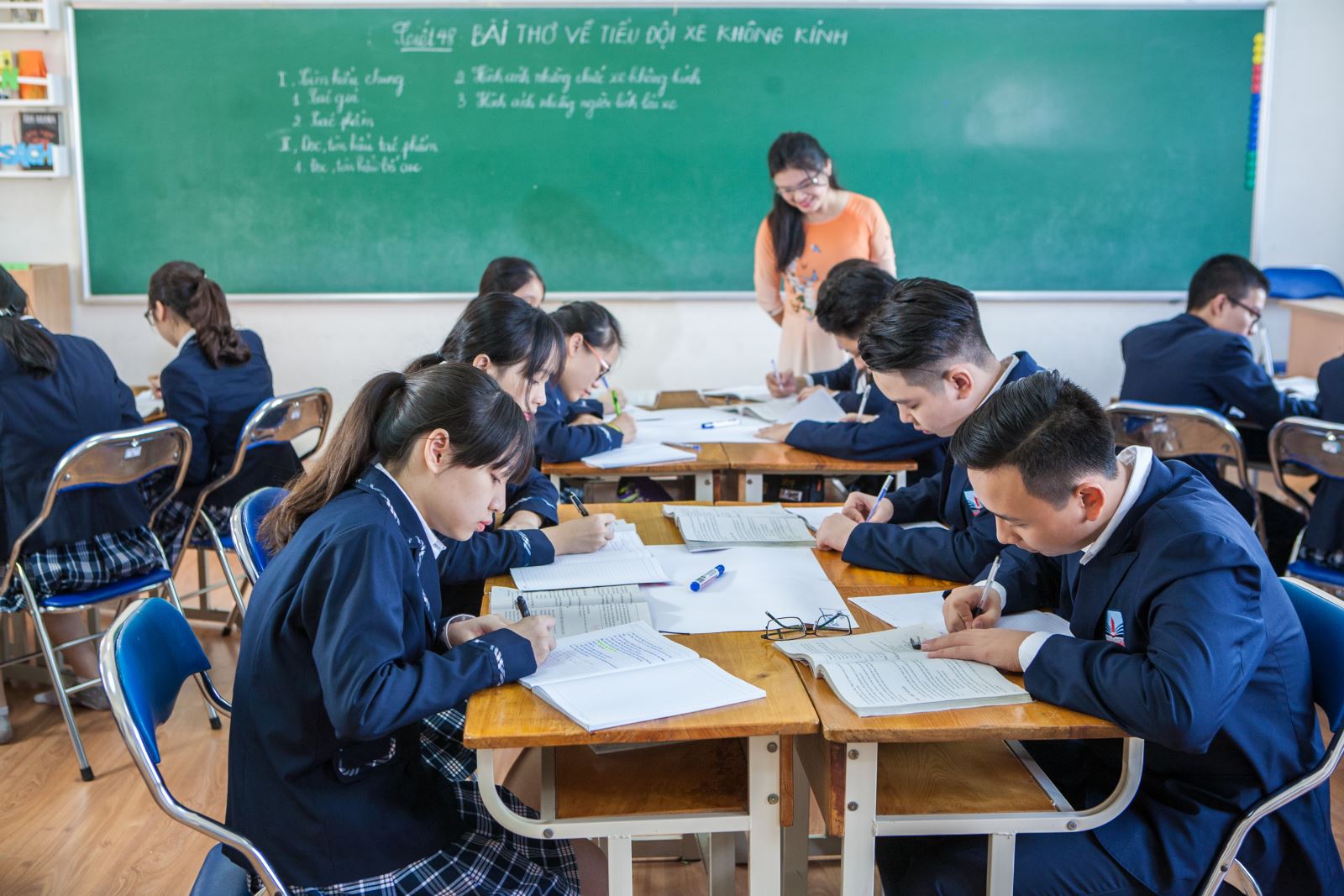 To facilitate hands-on learning and experiments, Math and Science classes are often held in the STEM, Biology, Physics, Chemistry Labs which were recently renovated and boast state-of-the-art facilities which are among the best in Vietnam.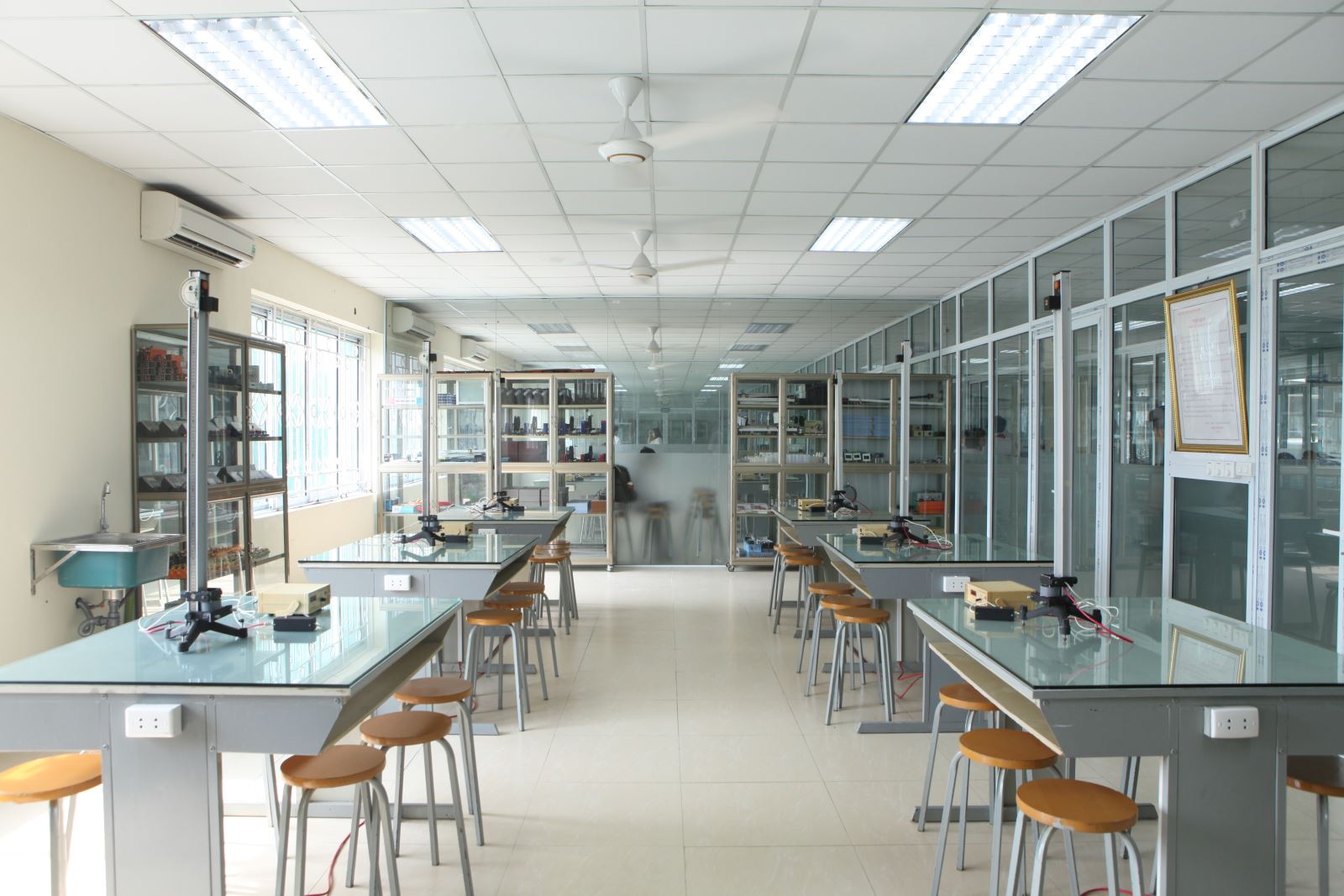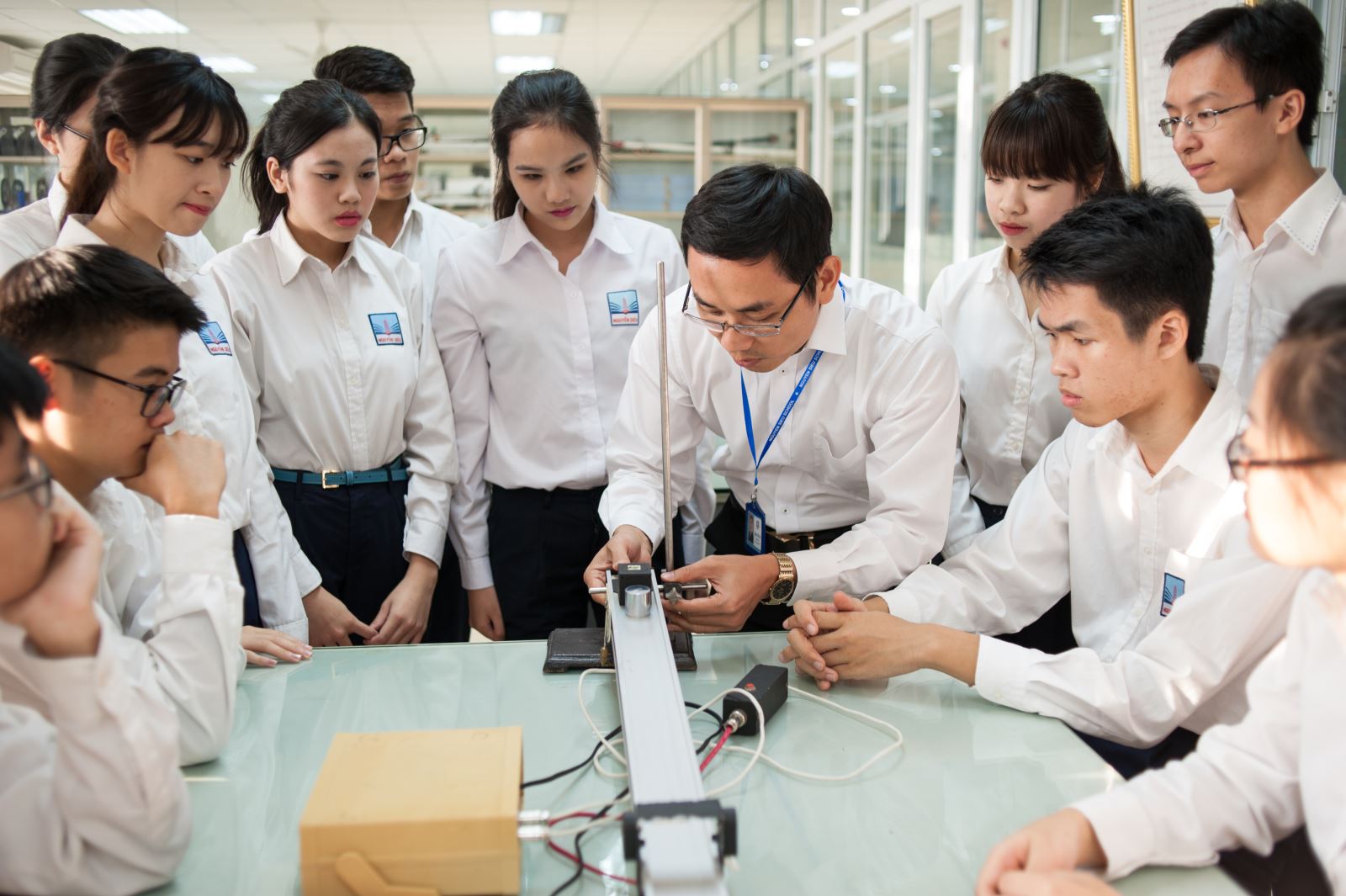 The ICT Lab is where our students are able to develop essential computer, software and Internet skills. More on Nguyen Sieu's ICT programmes here.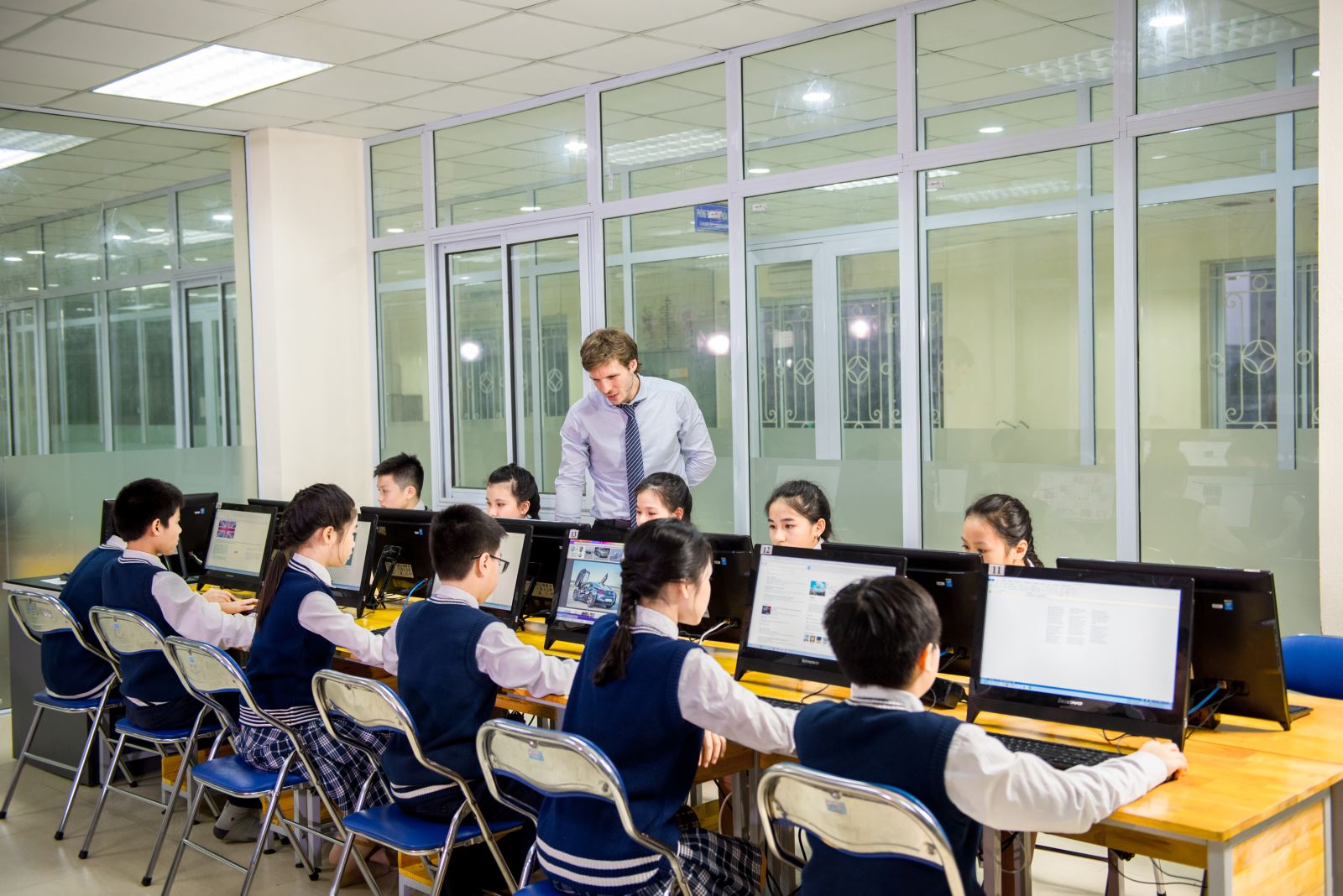 Our two Libraries offer hundreds of Vietnamese and English books and reference materials.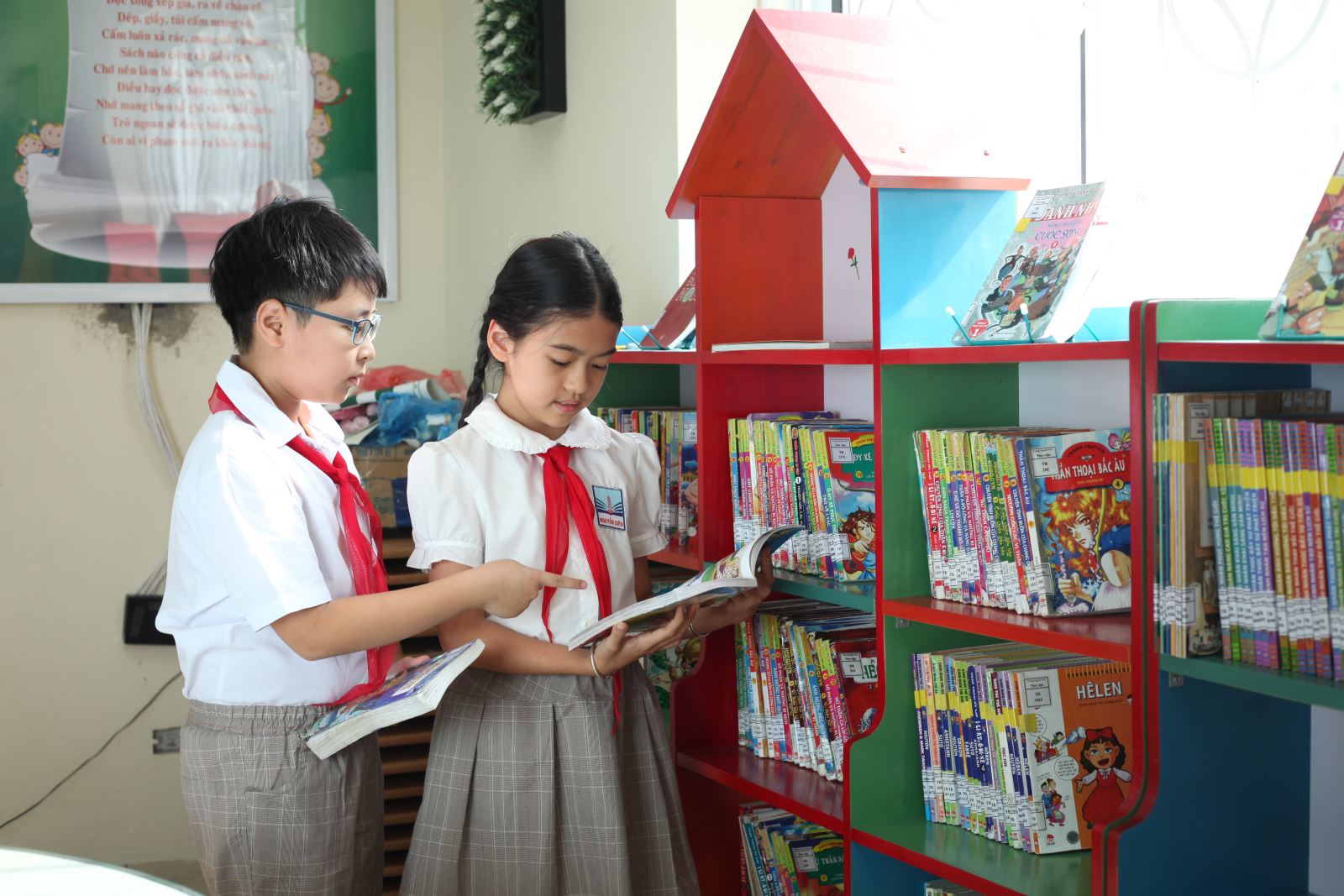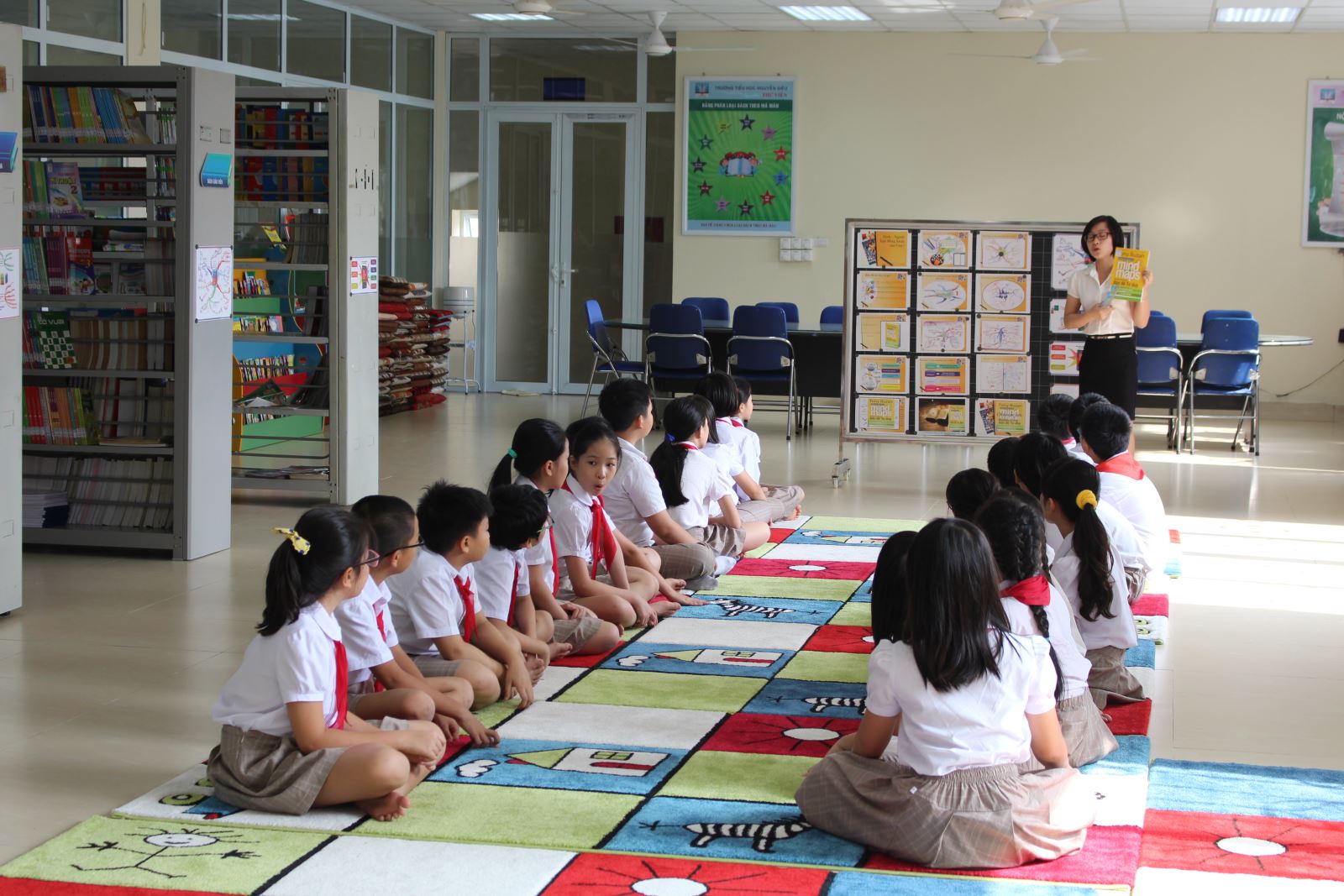 ---
Physical Education (PE) Facilities
Physical Education classes and extracurricular activities take places across our 650 square metre Multipurpose Hall and Outdoor Training Area/Basketball Court .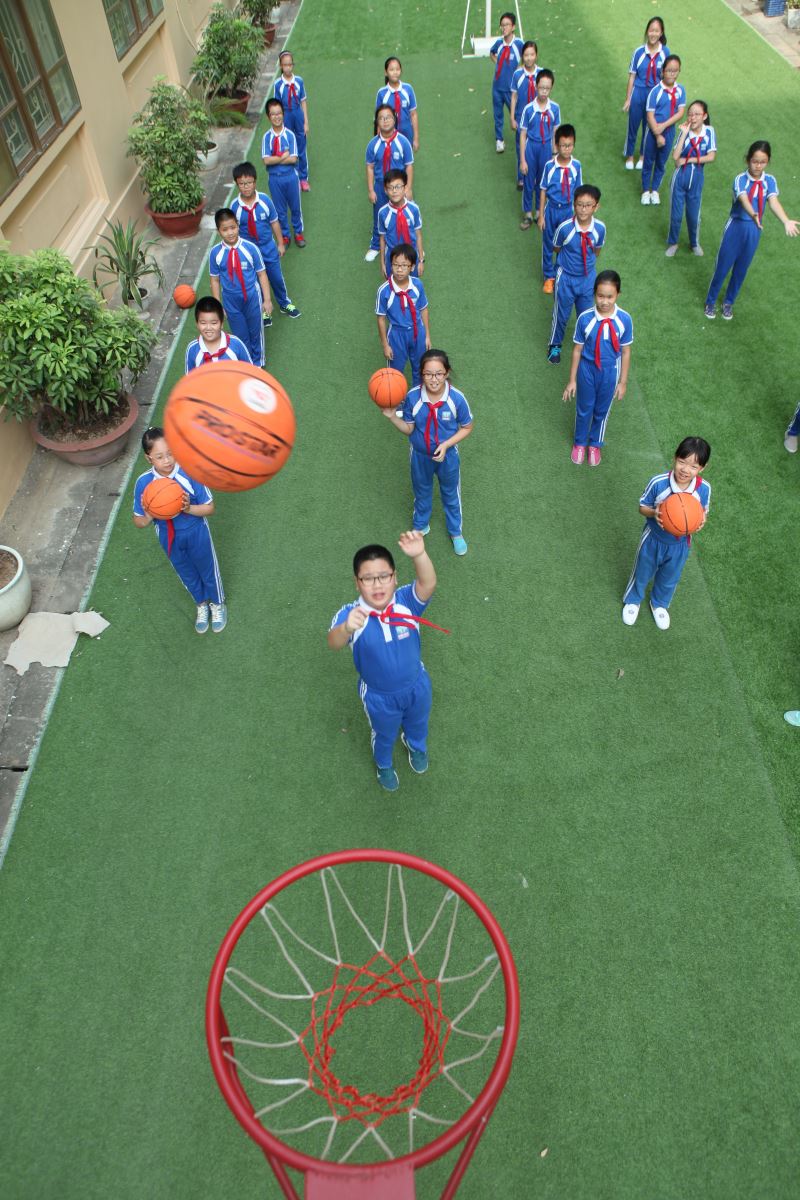 ---
Arts Spaces
Students are encouraged to express their creativity, under the guidance of our teachers, in the open and well-lit Art Studio and Music and Piano Room .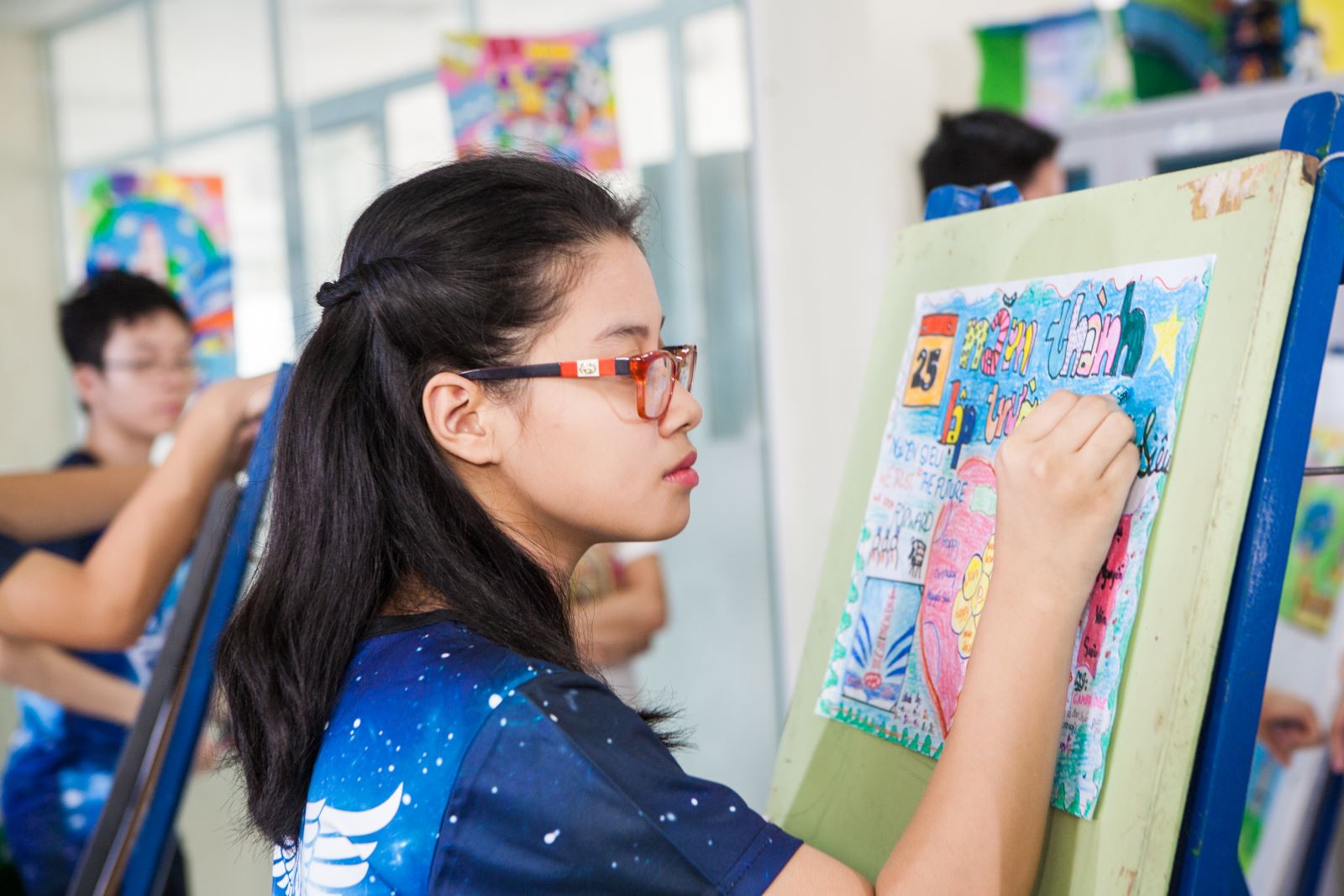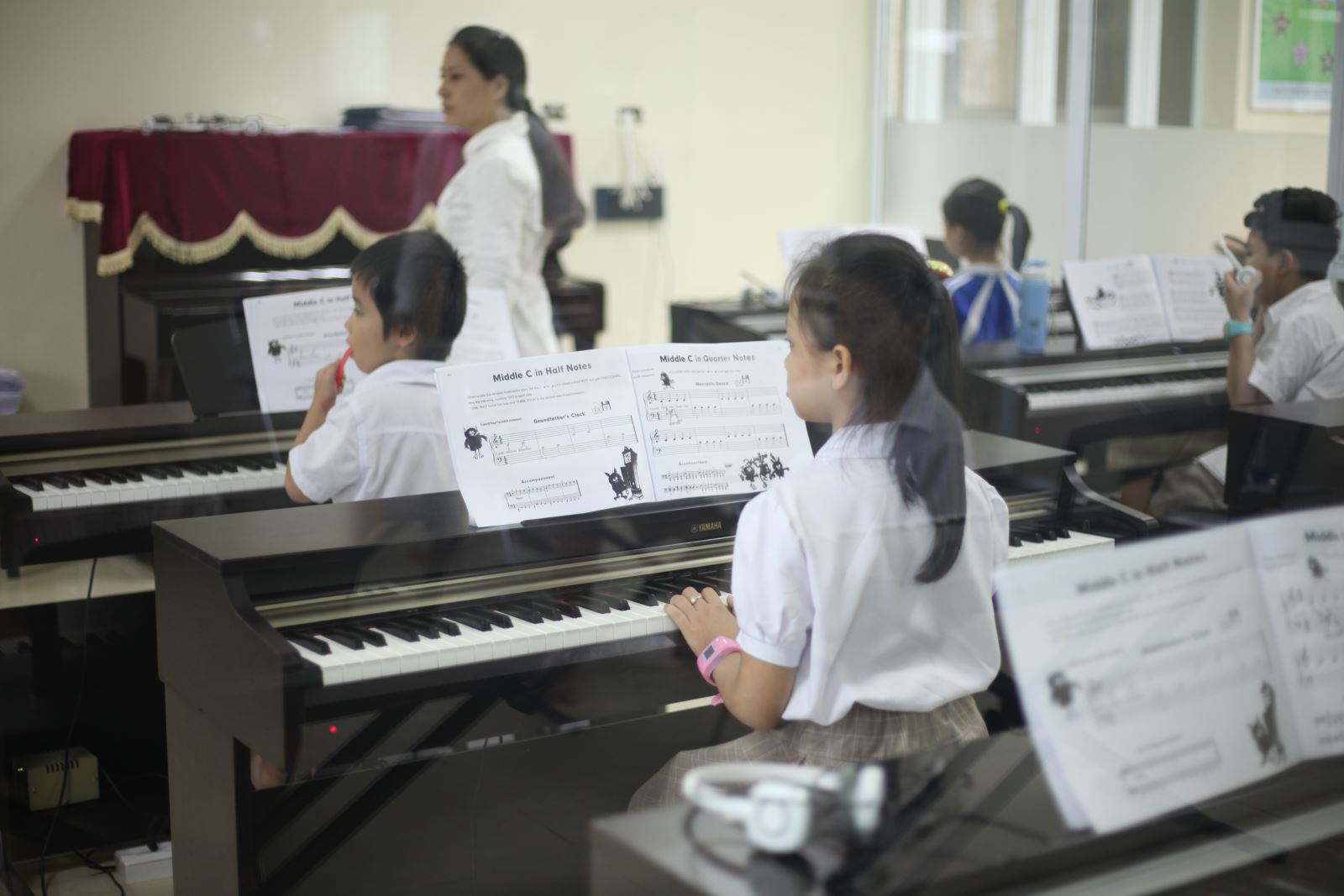 ---
Meeting Spaces
The Meeting Room in the Administrative Building (Block A) is where Board meetings, conferences, as well as receptions with guests and dignitaries are hosted.