Besides term-long study exchanges, Nguyen Sieu has also established a number of short-term student exchanges with selected school sacross the world. These exchanges enable Nguyen Sieu students to meet their peers from around the globe and be exposed to diverse cultures and education systems.
Every year, Nguyen Sieu and partner schools will take turn to host the visiting groups.
While overseas, students typically attend classes at the host school and are placed in local homestays. Trips to nearby attractions and iconic sites are also offered, such as the civic district, national parks, museums, local night markets, etc.
As a host in Hanoi, Nguyen Sieu School arranges for exchange students to participate in classes, as well as visit sites of cultural importance. The signature "Lost in Hanoi" mission takes exchange students on an exciting adventure trail to attractions such as the Temple of Literature, Old Quarter, Hoa Lo Prison, Hanoi Opera House, Museum of Vietnamese History, Ngoc Son Temple, Thang Long Imperial Citadel, Vietnam Museum of Ethnology, Bat Trang Pottery Village, etc.
The International Office also plans for short trips to destinations outside of Hanoi, such as Quang Binh province, Duong Lam Ancient Village and Ha Long Bay. These trips provide a deeper understanding and appreciation of Vietnam, its geography, culture and history.
While in Hanoi, visiting exchange students are placed with local host families.
---
Denmark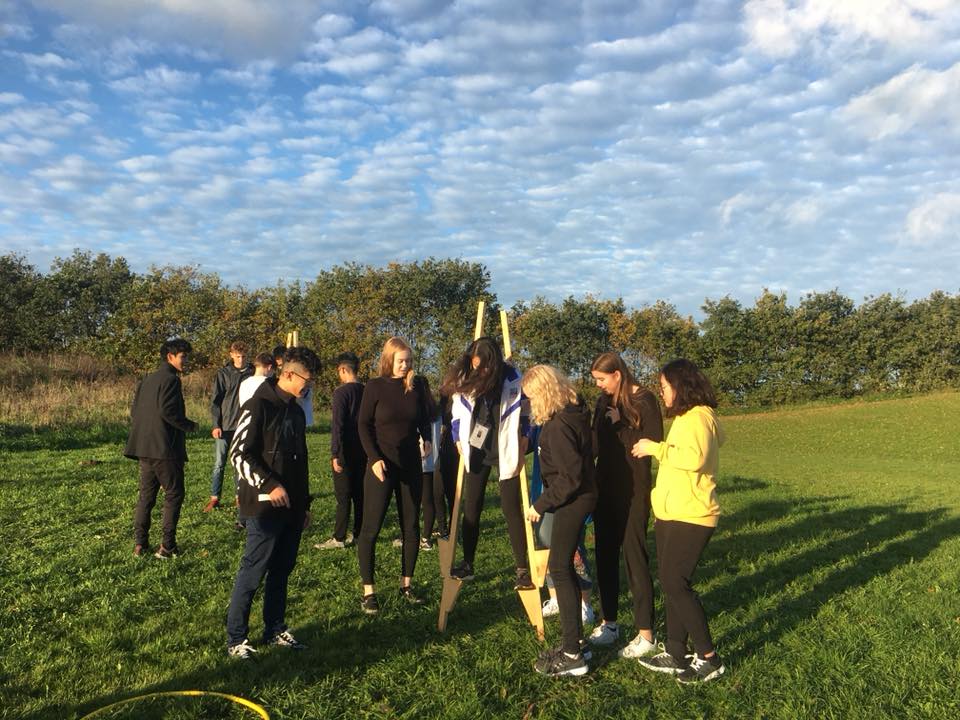 Skals Eftenskole
Skals Eftenskole is Nguyen Sieu's longest running international partner since 2014. The reputable boarding school is located in Skals, a peaceful rural town, 4-5 hours' drive from Copenhagen. As Skals is a very renowned Cambridge International school, there have been many synergies and points of learning and collaboration between the two institutions. Students spend 2 weeks in Skals in late October, and the Danish contingent will travel to Hanoi in March of the following year.
Our friends at Skals created a website documenting their research and experience in Vietnam, which you can view here.
Nykøbing Katedralskole
Nguyen Sieu has another ongoing partnership with Nykøbing Katedralskole, a upper secondary and high school in Nykøbing Falster, 1.5 hours away from Copenhagen. Like Nguyen Sieu, "Nykat", as it is known to its commnity, has a strong focus on digital learning and technology integration into the classroom.
Nguyen Sieu students will spend 2 weeks at Nykøbing Katedralskole in November, and will be joined by their exchange partners in Hanoi in April the following year.
---
Italy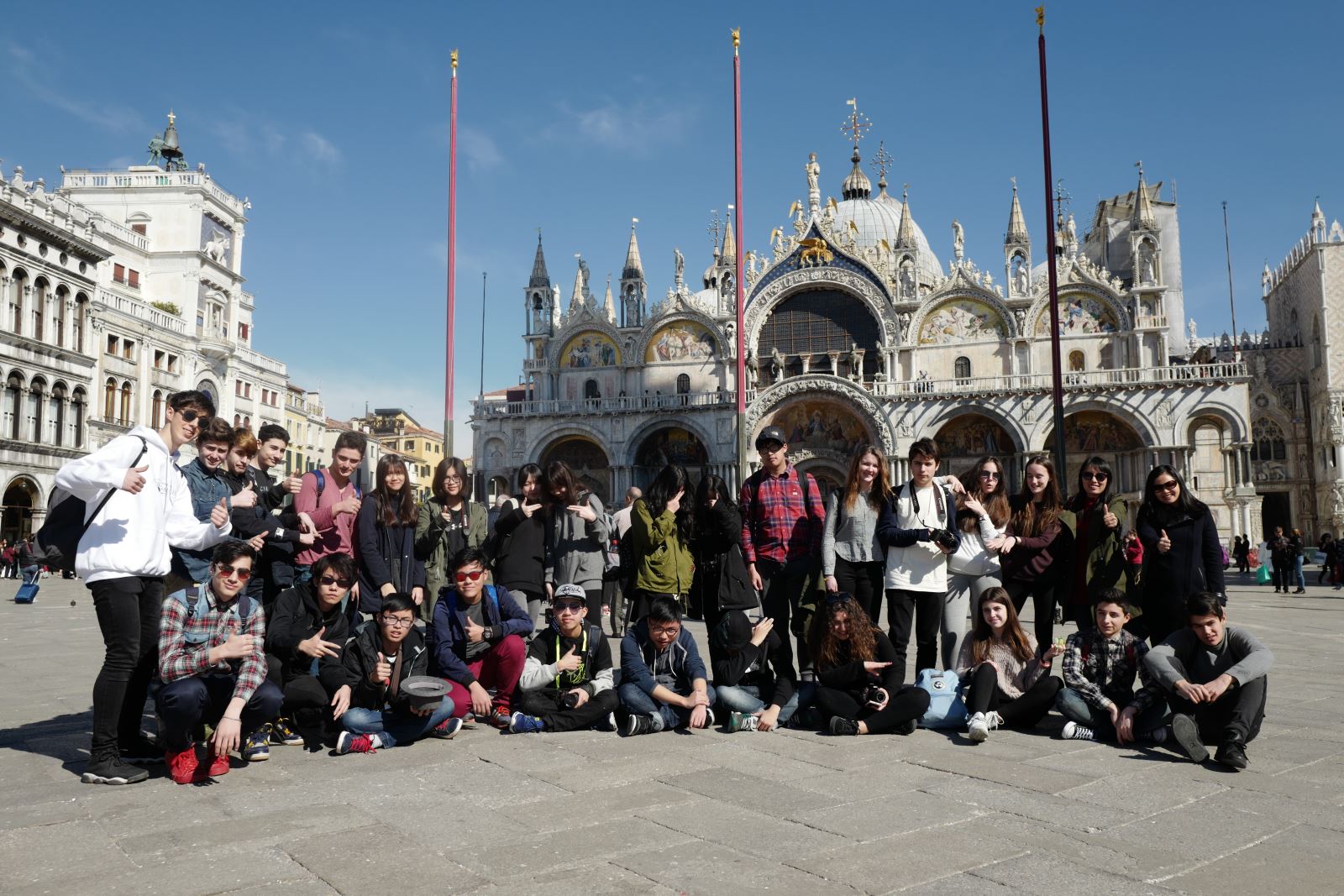 Liceo Scientifico G. Galilei
The Liceo Scientifico G. Galilei is located in Siena, Italy. Nguyen Sieu students will spend two weeks in March in the historic Tuscan city. They will later host their Italian peers in the following October. Designated a World Heritage Site by UNESCO in 1995, Siena's numerous museums, medieval cityscape, art and cuisine, will serve as a wonderful cultural enrichment experience for Nguyen Sieu students. Starting in 2016, the partnership between the two schools was established by an introduction between the Youth Union of Vietnam and the Youth Union of Italy.
Teacher Maria Chiara Fonzi shares some of her reflections on her time in Hanoi here.
---
Japan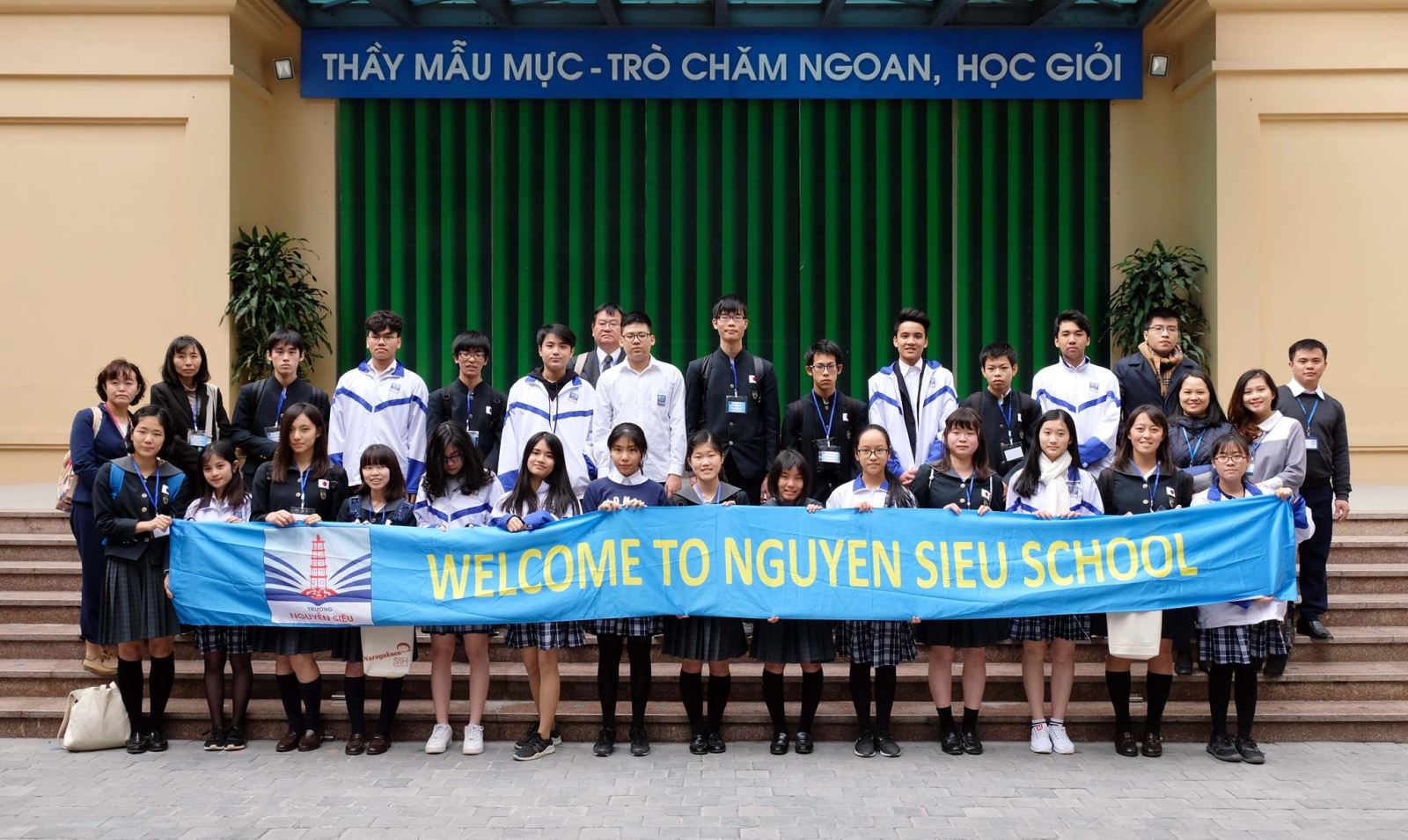 Naragakuen High School
Nguyen Sieu School is honoured to host an annual contingent from Naragakuen High School's annual Science Study Tour. The students tour the school and spend time in classes and bonding activities to understand what a typical day in the life of a Nguyen Sieu student is like.
Read more about the Japanese students' experiences here!