Nguyen Sieu students participated in the Hanoi Maths Olympiad and won first place
Nguyen Sieu students recently participated in the Hanoi Maths Olympiads, with Mrs Danielle O. Molisani as their team captain, and won first place! This is their experience, as told by To Anh Minh: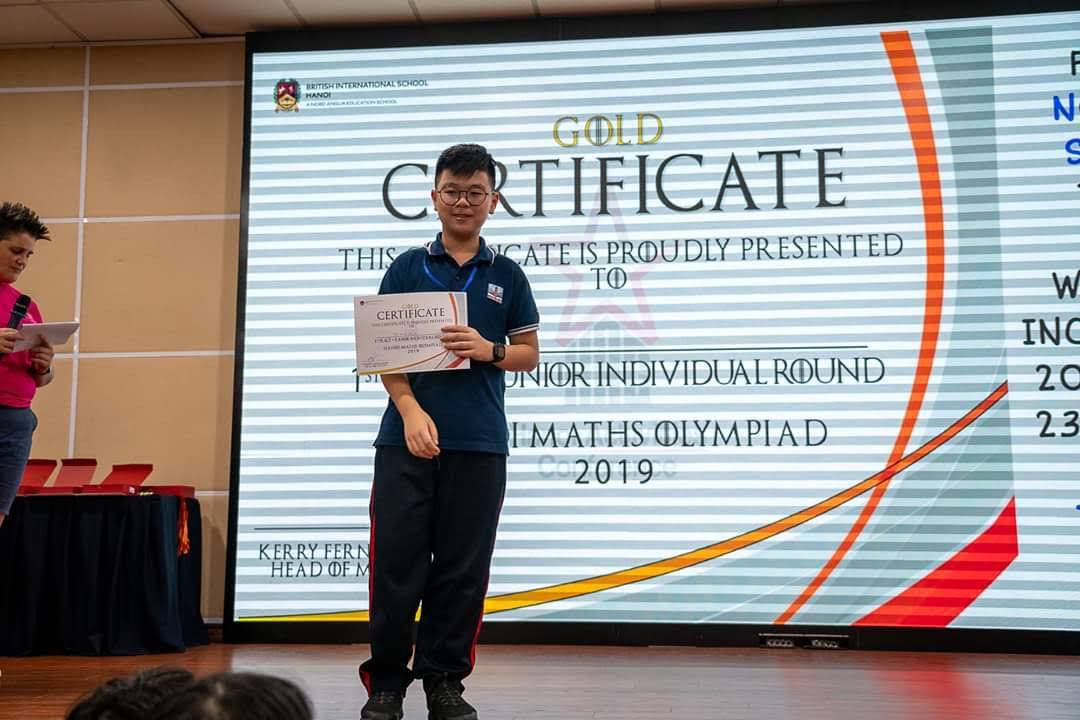 " Maths Olympiad is one of the vast opportunities where I get to compete against students from all over the city and rank myself amongst them. Therefore, preparing was definitely needed. Usually, I'd just find some codebreaking websites as well as tangram puzzles online because I know they're in the contest. But I took myself one step further and do revision on pretty much all the topics that were covered in my current grade as well as the grade above, just to be sure nothing can go wrong for myself. As the leader of my team, I had to train me and my members to cooperate efficiently in the dungeon, codebreaking and dragon rounds, because we know that there is going to be lots and lots of running and using our self-proclaimed high IQ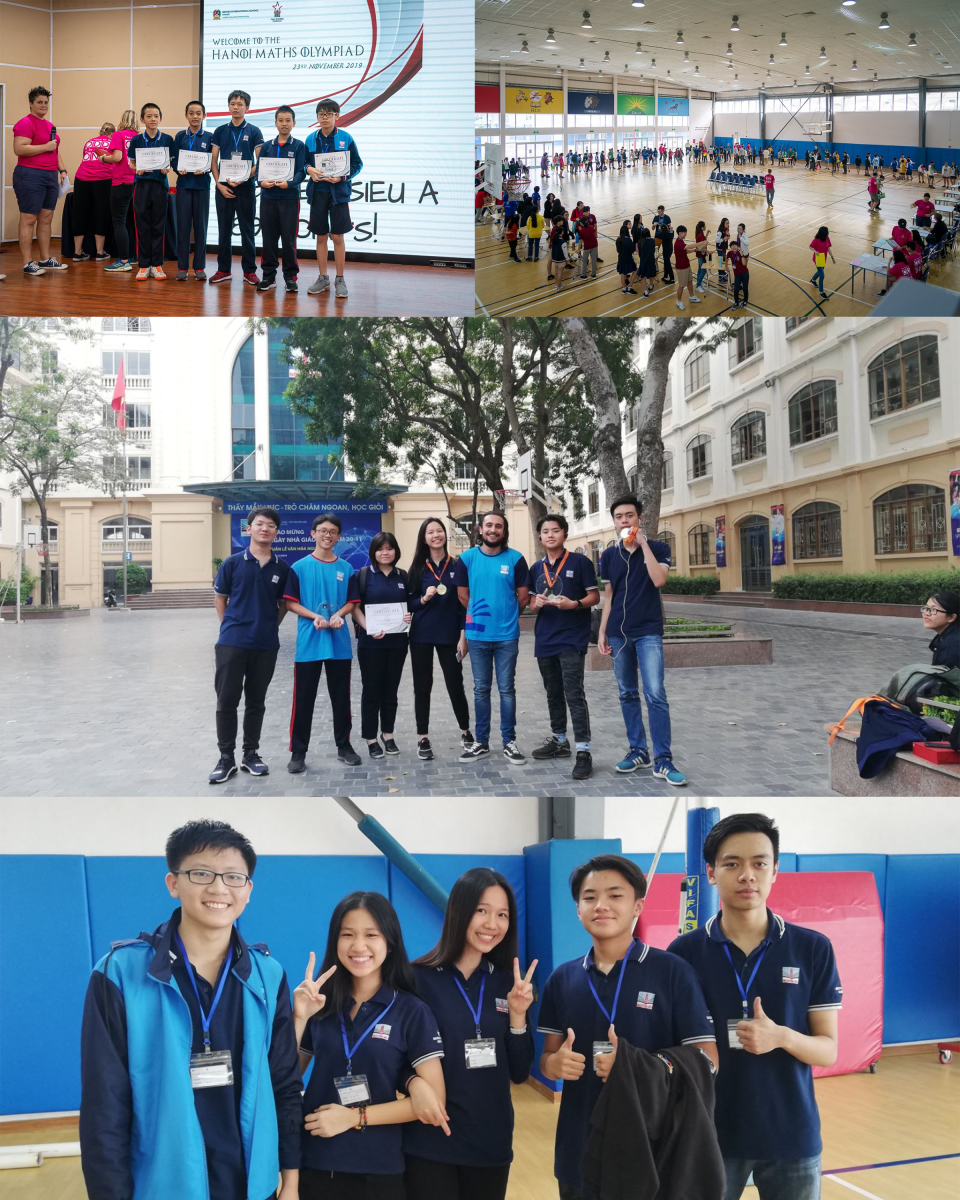 Then the day came. We were a bit snoozy upon arrival but the energetic atmosphere around fueled us to have a high spirit entering the competition. Each part of the competition gradually went by, with the dungeon and codebreaking round leaving us disappointed since we didn't have a good strategy to follow, whereas the individual round and the dragon round worked out fine at the end. When it came to the prize ceremony, I was a bit let down because we didn't win any team prizes, but I won an individual prize and we all told ourselves to try harder and be better next time we meet at the great Maths Olympiad "