Ms. Hoang Phuong Linh, who is now studying for a Bachelor of Business degree in International Hotel and Resort Management speaks fondly of her experience in Nguyen Sieu School, and how it has shaped her.
Hoang Phuong Linh, who studied at Nguyen Sieu School from 2010 to 2017, tells us more about her bourgeoning path in the Hospitality and Tourism industry in Australia:
After completing Grade 10 (10A4) at Nguyen Sieu School in 2017, Linh received a scholarship to study the AS Levels at the International School of Vietnam (ISV). Thereafter, she moved to Sydney, where she enrolled in Academies Australasia to complete the Certificate IV in Business,and graduated in 2018 with Higher Distinctions in all subjects
Linh is now studying at the Blue Mountains International Hotel Management School (BMIHMS) at Torrens University, where she has just embarked on the Bachelor of Business degree in International Hotel and Resort Management at the Sydney campus.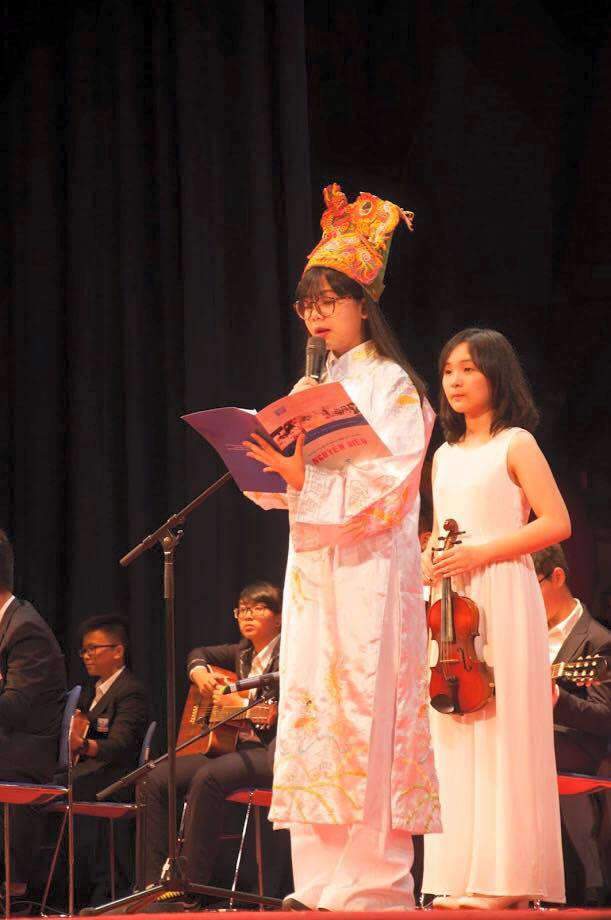 Linh emceeing a school ceremony in 2015. Besides emceeing, Linh also organised and performed in numerous school events during her time at Nguyen Sieu School.
Linh credits her involvement in numerous school events at Nguyen Sieu, such as school fairs, proms and weekly activities, for providing an avenue for students to develop their talents and take on leadership roles. She says, "From these experiences, I gained more confidence to work and communicate effectively with people, which is essential in the hospitality industry. What I love about NSS is the nurturing environment in which everyone is respected and encouraged to show their potential talents."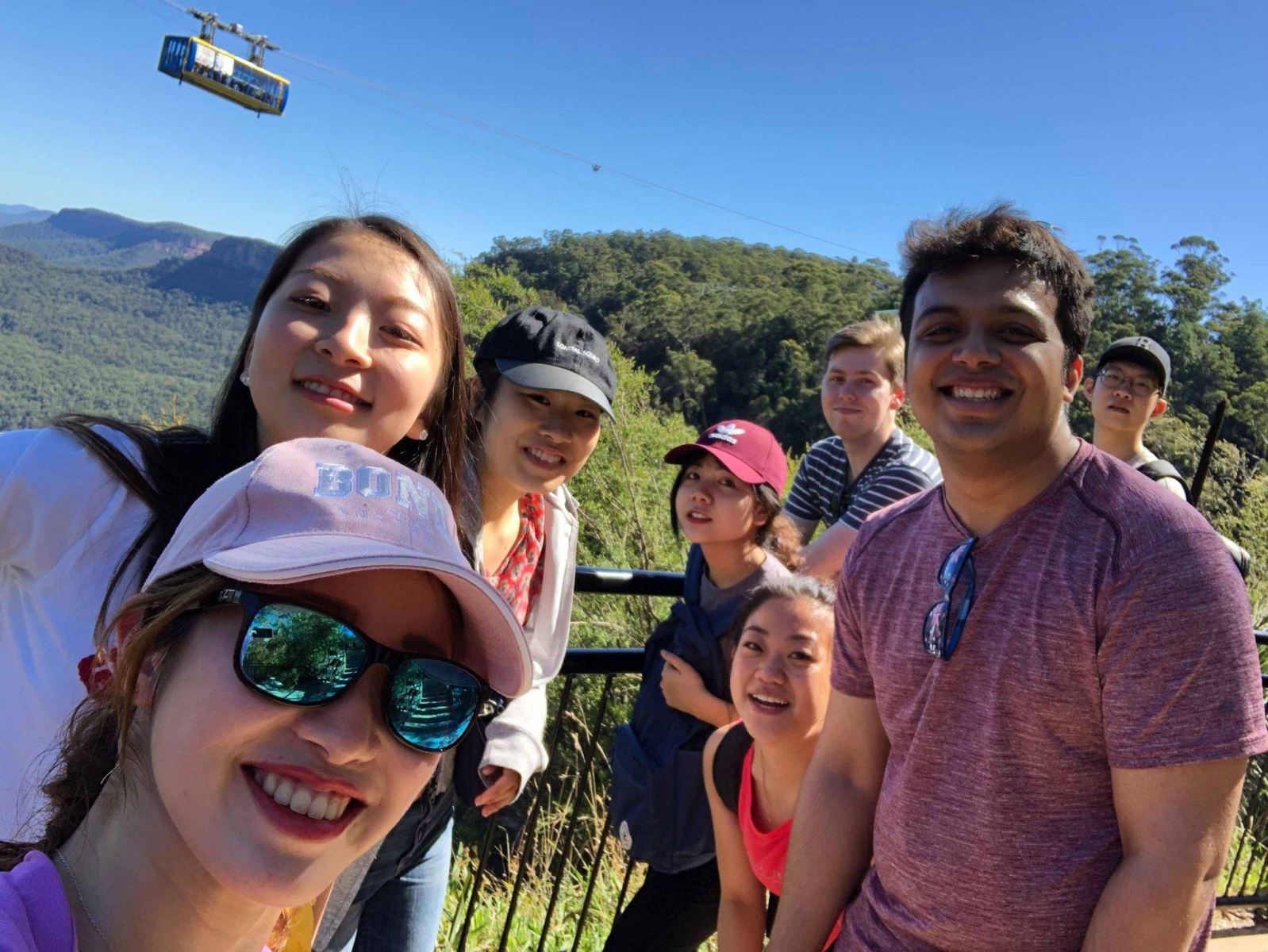 Linh enjoying a bush walk with her BMIHMS friends, at the Gordon Fall Lookout in Blue Mountains, New South Wales, Australia.
She chose BMIHMS to hone her passion and skills because of its practical environment and opportunities for industry placement. The campus simulates a three-star resort where students play the roles of both customers and service staff. Students are trained in all areas of hotel management, from working in Food and Beverage (F&B) and as a room attendant, to taking on roles in the Front Office and Back-of-House. BMIHMS' two-and-a-half-year programme also includes two six-month paid industry placements in hotels around Australia, where students are able to put into practice what they have learnt in BMIHMS classes.
While the rigorous training has proven to be stressful at times, given the exacting standards and formality of the hospitality industry, Linh says that she has also grown to enjoy the discipline and professionalism of the business.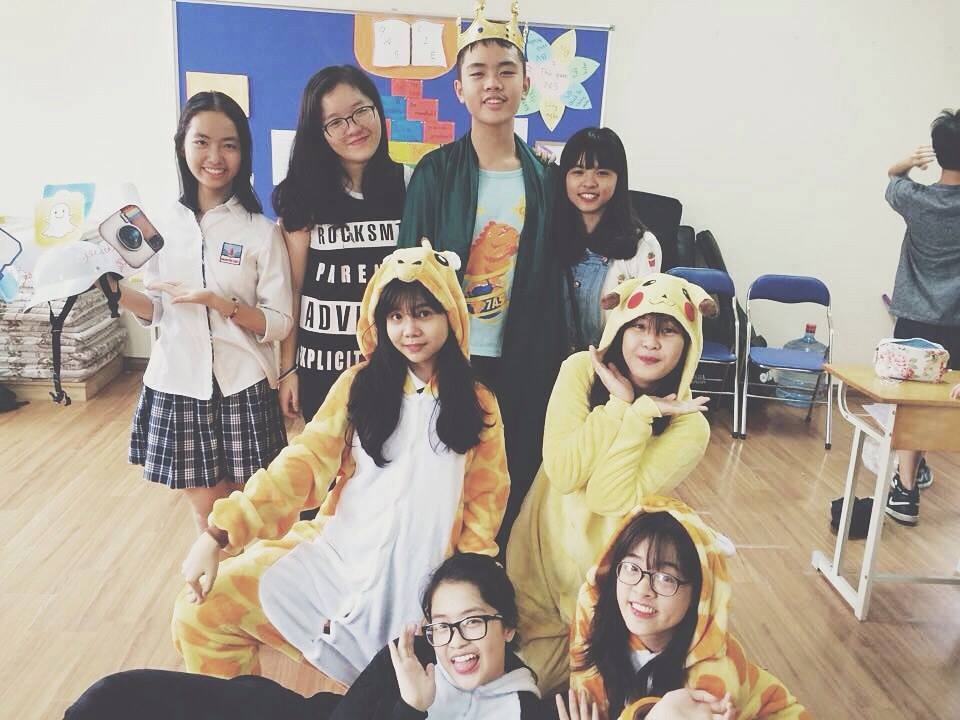 Linh and her classmates at Nguyen Sieu School.
Despite having graduated from Nguyen Sieu to pursue her studies elsewhere, Linh reminisces about the lifelong relationships that she has been able to maintain. "Nguyen Sieu School is more than just teaching and learning. It is my second family where I have my life-long brothers, sisters and "life-coaches." According to her, her Nguyen Sieu schoolmates still keep in touch regularly and make time to meet when they are back in Hanoi during their vacation breaks.
"We share every success, happiness and struggles in our journey, with each other and with our teachers."